Abstract: Who doesn't like to see the coolest gadgets to hit the high-tech market? I know we do! We've compiled a gallery of the coolest innovations that caught our attention at COMDEX 2000.

Home > Reviews > Computer / SFF PCs > Comdex 2000
Memory stick enabled cell phones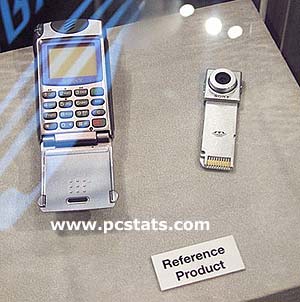 The Memory stick was being pushed hard at COMDEX this year. In fact Sony had an entire pavilion devoted to this little gum sized storage media... or is it something else now? In this prototype example, the stick's form factor acts as the backbone for a digital camera, which of course can be plugged into a cell-phone to give the phone visual capabilities.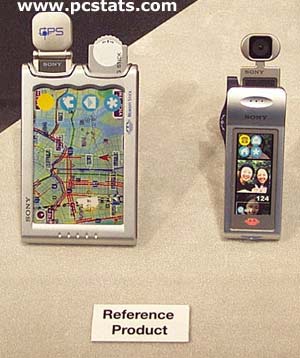 Other Memory-stick applications involve new Palm-like devices, GPS, and radio sticks. Or for the photographer at heart, plug the Camera Stick into the micro camera device and snap a few pictures. All on a unit about the size of a pack of gum.
SEARCH PCSTATS

---

Use the power of Google to search all of PCSTATS and the PCSTATS Forums. Tell us what you think of this new feature - FEEDBACK?