Abstract: Who doesn't like to see the coolest gadgets to hit the high-tech market? I know we do! We've compiled a gallery of the coolest innovations that caught our attention at COMDEX 2000.

Home > Reviews > Computer / SFF PCs > Comdex 2000
5mm thick 2GB PCMCIA hard drive
Toshiba Prototypes
---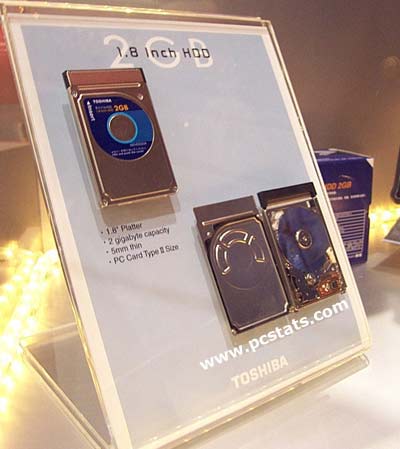 This hard drive is as James Bondian as PCMCIA is ever going to get. Measuring 5mm thick, and utilizing one 1.8" platter, this is a PCMCIA hard drive capable of storing 2Gigs! From what we were told by Toshiba this little drive will retail for about $600 in a months time.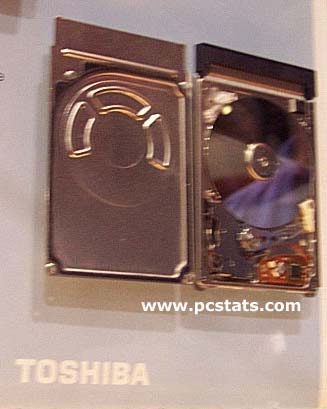 A fuzzy, albeit close-up shot of the drive doesn't adequately demonstrate how scaled down this hard drive really is. The motor cannot be more than about 4mm thick, and no larger than a dime, but somehow has enough torque to rotate the platter (at an unknown RPM).
SEARCH PCSTATS

---

Use the power of Google to search all of PCSTATS and the PCSTATS Forums. Tell us what you think of this new feature - FEEDBACK?