The Epox 8HDA3+ has a fairly large space between the AGP slot and the first PCI slot. This was good move as many videocard coolers are taking up the first PCI slot just below the AGP. The 8HDA3+ also has all the ATX power connectors bundled together to the upper left of the CPU socket which should help keep cables out of the way of large heatsinks and fans.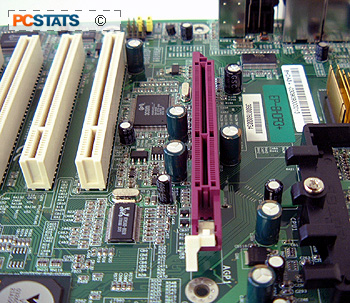 Because Serial ATA is obviously the way of the future, the Epox 8HDA3+ is neatly equipped with no less than four Serial ATA headers, with the option to RAID them if you so desire as well. Having a sufficient number of free SATA headers for future hard drives is always an important fact to look out for. There are of course two ATA133 IDE connectors to support existing IDE hard drives, but with storage demands always increasing one can never have enough.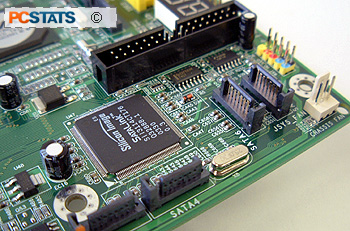 As someone with many USB devices, it is good to see that the 8HDA3+ supports four ports on the rear I/O panel. I would have liked to have seen a few more.... but four should be more than enough to keep most consumers happy.