Abstract: The historic television and the cutting edge flat screen LCD display were married to form.... the TeleMonitor... or maybe the Monivision...

Home > Reviews > Monitors > Samsung 150MP
Looking at what you get
150MP Display Perspective Images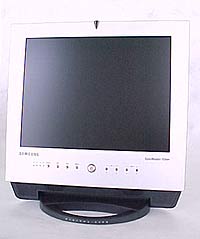 Bottom View (below).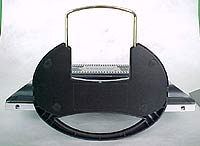 The rear of the display panel has an analog video input 15-pin D-sub jack which connects up to the computer. Inserting the cables in the rear of the 150MP is a bit difficult due to the tight angle, but by turning the monitor up side down it can accessed much more easily. It is also interesting to note that the bulk of the powersupply is kept away from the actual display unit. The benefits of this set-up are obvious if the display is wall mounted (which it can be). The 150MP ships with a lot of cables. Just about every cable you could require is already included - which is great to see.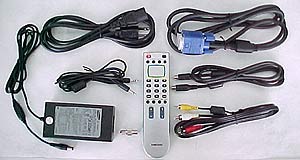 SEARCH PCSTATS

---

Use the power of Google to search all of PCSTATS and the PCSTATS Forums. Tell us what you think of this new feature - FEEDBACK?