The Yepp Explorer software comes packaged with Yepp CD Ripper so that favorite CD's can be ripped and uploaded to the YP-30S.
Rounding out one of the more useful accessories that accompany the Yepp is a clear plastic belt clip that looks like it would be more at home with a pager than an MP3 player. The 2mm thick plastic makes it a bit difficult to reach the digital volume controls, but by the same token, protects them from inadvertently being pushed.
Audio quality during playback is superb, and was especially good once the equalizer was upped so that the player would put out a bit more bass. There are a couple of pre-set settings (normal, classic, jazz, rock) that the user can select from, but no individual controls.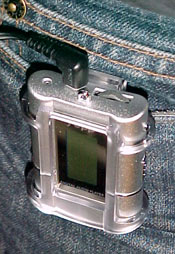 The built-in mic didn't produce very good quality recordings, but was more than sufficient for the odd verbal note. The quality of the recording is not going to be near that of the MP3's the unit is capable of playing back in case you are wondering.
In terms of storage size, the player is steadfastly limited to 64MB. In our case we were able to pack in about 16 songs (at very good sampling rates). The battery lasts for about five hours straight, so coupled with the limited storage capacities we can segment this player easily. The YP-30S is not a long haul player, like the emerging class of CD-MP3 players, but rather a beautifully executed, light weight and stylish player for commuting, the morning jog, or those extra long meetings that bore us all so well.
Despite its limited storage capacity, 64MB does manage to hold a useful amount of music, and with the ease of the USB connection, uploading new sets is quick and painless. As far as every other 64MB MP3 player on the market is concerned, Samsung have gotten it perfect. For this memory class there really is no need to look elsewhere.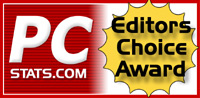 The general specs on the Yepp YP-30S are as follows:
| | |
| --- | --- |
| Model | YP-30S |
| Processor | 18MHz, 20bit RISC |
| Memory capacity | 64MB of built-in memory |
| Voltage | 2.5V |
| Battery | One AAA - Lasts 5 hours |
| Size, Weight | 44x65x14.5mm 34 grams |
| Case | Aluminum, plastics |
| File Transfer Speed | Maximum 7Mbps |
| Noise Ratio | 85dB with 20kHz LPF |
| Earphones Output | 5mW @ 16 ohm |
| Output Frequency Range | 20Hz - 20kHz |
| | |