The added flexibility of a good set of printer tools means that you can take full advantage of the ML-7300N, above and beyond what normal word processing programs offer. The main features are watermarking, overlaying and N-up page printing.
Watermarks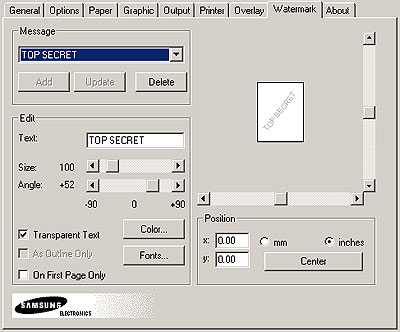 Resolution Settings
General print settings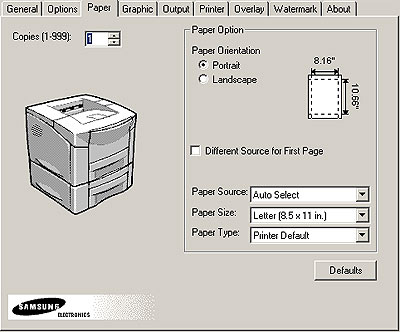 N-up Printing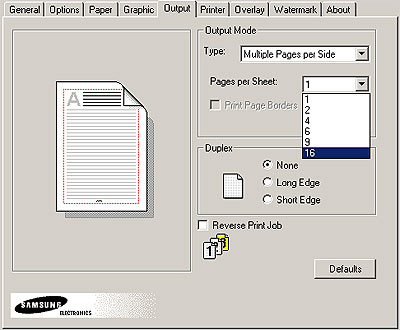 SyncThru Network Printing:
Samsung's SyncThru software allows administrators to manage network printers from one location. The software proved very easy to use and features automatic protocol switching, support for various network environments, status monitoring and firmware upgrades over the network.
The system actually works with any Samsung printer carrying a network card, but since the ML-7300N comes standard with this, we'll treat it as one and the same. While there is the option to auto detect the printer on the network we decided to enter in the MAC address (for example: "SEC0000f0a99999") which is printed on the back of the printers network card. Depending on your network configuration you'll want to do this or possibly configure the printers IP settings from the small back lit LCD screen on the printer itself.
Main SyncThru Configuration Screen
Network Config Screen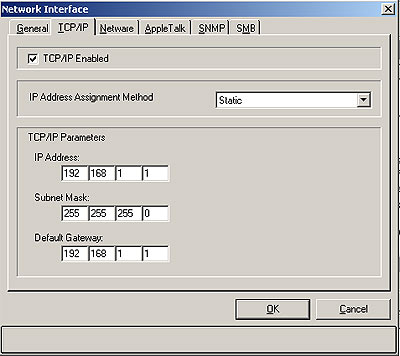 If worst comes to worst and you can't configure the ML-7300N from the SyncThru console, it at least offers you the opportunity to set network settings right from the printer itself as you'll see in a moment.