What's so different about the original P4X266 and the P4X266A out now? The new P4X266A has a vastly improved memory controller which helps greatly. The original P4X266 chipset used the same memory controller found in the KT266 and we all know how that was. The P4X266A chipset, like it's AMD counterpart the KT266A, shares the same controller. This time, things have improve quite a bit from where they used to stand.
Shuttle, like most motherboard manufacturers, equip their boards with the Award BIOS's. Unlike Shuttle's AMD motherboards, the BIOS on the socket 478 AV45GTR isn't very overclocker friendly (quite a disappointment for me personally).
There are a fair amount of memory tweaks available, being able to set the DDR RAM to run at 133 MHz, CAS Latency and bank interleaving option should keep a tweaker happy. There weren't any voltage controls for the RAM, and while I didn't like that, it's understandable because P4's generally don't reach the same FSB's as Athlon CPU's simply because their multiplier is locked.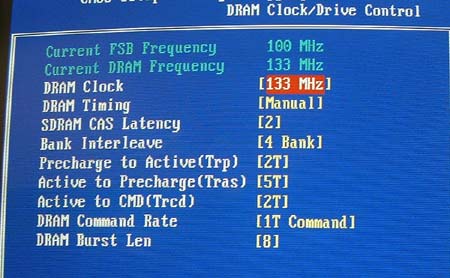 As for overclocking features, the AV45GTR does have multiplier adjustments (which is pretty much useless since Intel locks all their retail CPU's) and FSB allows for 1 MHz increments from 100 MHz to 160 MHz.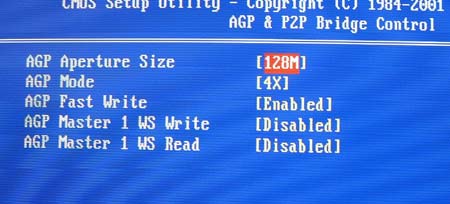 The highest I could get the processor to was 109 MHz which equals a CPU speed of 1635 MHz from our 1500 MHz P4. Shuttle doesn't allow for CPU Voltage tweaks so that limits the user to how high they can go. To let you know, our P4 1.5 GHz chip would do about 1.7GHz in other boards.