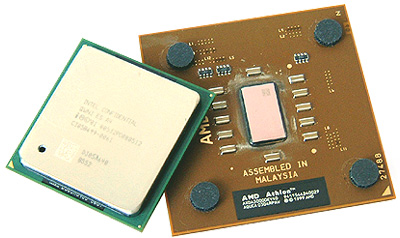 There's no doubt that the Intel Pentium 4 3.0C is an extremely fast processor. However with a retail price of $566 CDN ($420 US) in these fiscally tight times it's also one of the most expensive CPU's on the market and out of reach of many who are on a budget.

Still, if you demand top of the line performance it should be a given that you would have to pay top of the line money.

Because the Prescott core will not be released till Q4 2003 or later (more likely early next year) raising the FSB from 533 to 800 MHz was a logical move. It was originally supposed to make a pit-stop at the 667MHZ FSB level, but we all know that never happened. In any case the jump to 800MHz FSB has allowed Intel to maintain their performance lead over arch rival AMD.

HyperThreading has a lot of potential and we're happy to see that Intel enabled HyperThreading on the slower P4's running 200 MHz FSB. Other then the higher FSB and HyperThreading though there are no differences between the new P4 C based processors or the earlier Northwoods.

In terms of overclocking the P4 3.0C does not disappoint, with the MSI 875P Neo-FIS2R we were limited to 230 MHz FSB but we have hit 235 MHz+ on some other motherboards currently being tested and that's with only air cooling. With water, TEC or phase change, 4 GHz+ overclocking numbers should be possible with of this chip (you could kill your chip if you try this though).

I understand that I'm not a normal Pentium 4 user but I still think the pins on the bottom of the processor are too weak. They bend quite easily and I wish Intel would do something to reinforce them a bit. The tweaker/overclocker out there definitely knows what I'm talking about and it would do wonders for peace of mind... but enough on that. If you want the fastest x86 processor on the planet, you definitely will not be disappointed by the Pentium 4 3.0C! Buy it, love it, cherish it, and then overclock the heck out of it!

Find out about this and many other reviews by joining the Weekly PCstats.com Newsletter today!

Related Articles

Here are a few other articles that you might enjoy as well...

2.