I've had some decent luck overclocking Gigabyte products in the last little while and was really wondering if the Gigabyte 8PENXP would continue this tradition. Starting out with a P4 3.0C at stock speeds I increased the FSB slowly...
We ran into some problems at around 213 MHz FSB but raising the memory voltage to 2.7V helped stabilize things. At 219 MHz again the memory would start giving us problems, luckily going up to 2.8V solved that. We had to enable the 5:4 memory divider otherwise the computer would lock up while running 3DMark2001SE.
In the end we hit 225 MHz FSB. Anything higher and the system would randomly crash while running benchmarks. All and all not bad.
Gigabyte BIOS: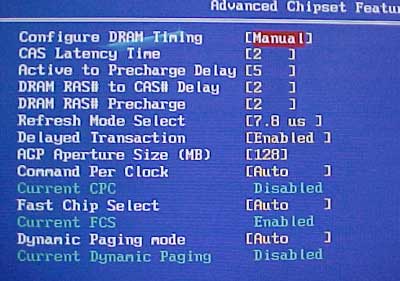 To enter Gigabyte's Advanced Chipset Features, users must first press CTRL-F1. That will unlock these options. Gigabyte gives the end user complete control over memory timings, not just the usual CAS Latency or RAS to CAS Delay, but also Command Per Clock and Fast Chip Select options!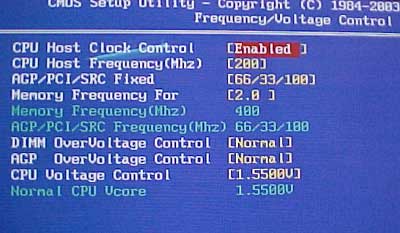 For those of you who want to overclock the 8PENXP allows you to adjust any FSB between 100 and 355 MHz in 1 MHz increments. You have AGP/PCI locking as well as the ability to change memory dividers. Max DRAM voltage is 2.8V, AGP voltage 1.8V and CPU voltage 1.6V. We're a bit disappointed Gigabyte didn't allow for higher voltages, those more hardcore overclockers may want to mod the motherboard.
Up next, you guessed it - benchmarks!