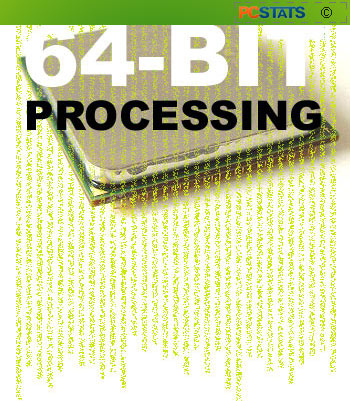 The main conclusion we came to was a pretty obvious one. Full 64-bit mode operations can have all sorts of benefits for math intensive applications.
The AMD Athlon 64 really shone when it was allowed to go through its paces in 64-bit mode, though it's unclear how much of this performance boost can be directly attributed to the presence of the eight extra 64-bit registers. Given that it's an amazing gaming processor to begin with, this bodes well for the future.
Frustratingly though, the future is a good six months away.... at the very least. It's unlikely that we'll see any real commitment to solid drivers from Nvidia or ATI until the x64 edition of Windows XP ships for real.
On the bright side, the beta WinXP 64-bit OS is quite usable now, and there is no current mainstream software that takes real advantage of 64-bit computing power.
The performance drop of 32-bit applications running in 64-bit compatibility mode was a slight cause for concern, though the shortfall was too small to have a serious impact on performance in the benchmarks we saw.
As indicated by the STREAMS benchmark results, this performance lag might be caused by the 64-bit version of Windows having to translate 32-bit memory addresses when running 32-bit software. On the other hand, the performance advantage achieved by the Athlon 64's internal memory controller and separate memory bus should more than compensate for this.
Seeing the capabilities of full 64-bit operation on the Athlon 64 processor makes us here at PCstats eager to see what the first generation of true 64-bit WindowsXP software and games will offer. It should be worth waiting for.
Find out about this and many other reviews by joining the Weekly PCstats.com Newsletter today!