As we mentioned, installing a package with YaST does not create a link to it on the desktop or menu as you are used to in Windows. Fortunately, creating manual links and menu entries to the Xnap program we have just installed is not difficult.
First let's test that Xnap is installed correctly. Remember that binary file we took note of earlier ('/usr/bin/xnap')? Click the SUSE menu button, hit 'run command' and type; /usr/bin/xnap then hit ENTER. Xnap should start.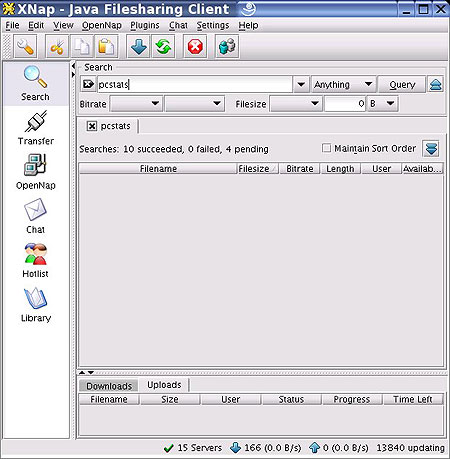 Now that we know the program is installed and working, let's create a shortcut to it on the menu bar.
Right click on the SUSE menu button and choose 'menu editor'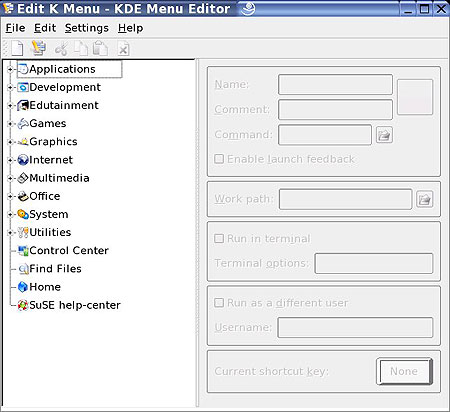 This gives us a graphical view of the various entries in the SUSE menu. For now, let's put Xnap in the 'multimedia' menu. Right click it and choose 'new submenu'.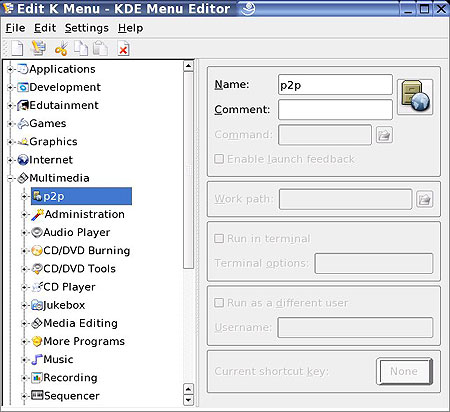 Call it 'p2p' or something similar, and click on the icon to change it to something more suitable than a box.
Now right click on the 'p2p' entry that has appeared under the 'multimedia' menu and choose 'new item.' Call the new item 'Xnap'.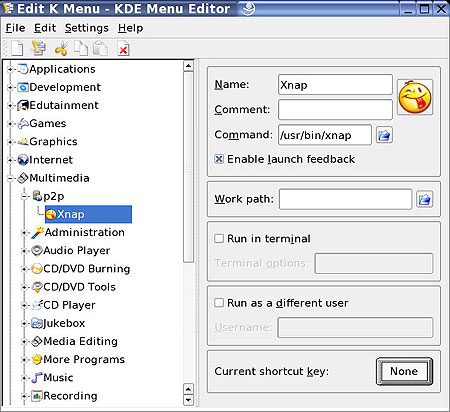 In the 'command' box, type; /usr/bin/xnap as the link to the actual file which runs the Xnap program. Again, change the icon to something more suitable if you like, then close the window and save your changes when prompted.
You will now be able to access Xnap through the SUSE menu.