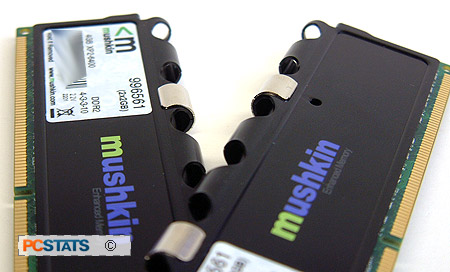 Before Vista made its debut, rumors of its demanding hardware requirements spread through the web like wildfire. It's true that Vista demands a certain class of videocard to enable Aeroglass, more hard drive space for its installation files and of course more system memory than any previous operating system from Microsoft.
After the processor, memory is the biggest factor in determining overall Vista system performance (at least in the 2D world). Vista calls for 512MB before it will install, yet many systems come just like that - 512MB of memory and Vista installed on the hard drive.
To test how Microsoft Windows Vista responds to different amounts of system memory, we ran a couple key benchmarks on a PC equipped with 512MB, 1GB, 2GB and 4GB of memory. From office productivity tests to gaming, and even Microsoft's built in benchmark, the task was to find out just how much memory you really need with Windows Vista.
Homework, Office and Everyday Tasks
With 512MB of memory Vista crawls. Even in 2D office/workstation style work there was a noticeable lag. Microsoft's Windows Experience Index was particularly hard, scoring just 1.7 points. Not very impressive.
What the benchmarks don't say though was how laggy simple Windows tasks were... we could hear the HDD chugging away accessing the swapfile.
Increasing total system memory to 1GB was like night and day for the PC. Immediately everything was more responsive and the HDD LED was not a solid shade of orange. Not only did Vista itself register a huge bump, the Office Productivity results also got a decent boost in performance. Games also welcomed the 1GB of memory, some tests jumped 10% just by adding more system memory.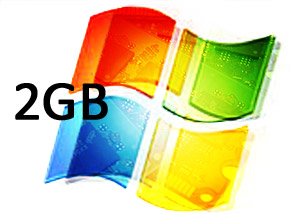 Moving to 2GB of total system memory increased the Windows Experience Index by three times, compared to what the computer scored with just 512MB of memory. In office tasks a PC is mainly user limited, so there was no major difference between 1GB and 2GB of RAM according to the office productivity benchmarks). There was a small performance boost in games when moving from 1GB to 2GB of memory as well.
If you're itching to upgrade to Microsoft Windows Vista, do yourself a favor and look at your PC carefully. Does it meet all the hardware requirements that Microsoft has laid out? If not, moving to Windows Vista may cause headaches. A few quick conclusions can be made about system memory and Windows Vista. For Vista, 512MB RAM is not enough even for word processing. It's quite a painful experience so make sure the PC has at least 1GB of memory.
Gaming in Vista
Videocards are still the most important variable in gaming within Vista, but system memory size does affect framerates as well as improving game load times. A good quick videocard will be impacted more by 2GB of memory than a flagship GPU will. On the whole, gamers will be best served with 2GB of system memory in Vista. If money is tight, 1GB is sufficient.
None of the benchmark applications require 4GB of memory, so the benchmark results do not indicate any performance boost when hitting the 32 bit memory limitation. We don't know any desktop applications that call for that amount of memory either, but that doesn't mean future programs won't. If you want a future ready PC, 4GB memory kits are available for a decent price from Crucial.com and Kingston.com.
As it stands right now, you'll get the best overall performance from Vista with 2GB. So there you have it. If you're contemplating upgrading to Vista, or already running it, that's all you need to know about its memory requirements. Do yourself a favor and use at least 1GB of memory, testing with 512MB was just painful...
Find out about this and many other reviews by joining the Weekly PCstats.com Newsletter today! Catch all of PCSTATS latest reviews right here.
Related Articles
Here are a few other articles that you might enjoy as well...
- Overclocking and WindowsXP x64 Edition
- Windows Vista, HDCP and Digital Rights Management
- Windows XP Service Pack 2 / SP2 Overview
- Midori "Mobile" Linux Opensourced
- Mobile Linux Arrives... shortly