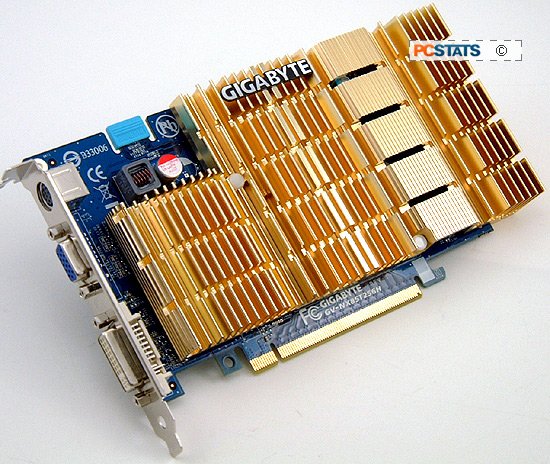 nVIDIA SLI and to a lesser degree AMD CrossFire have made buying a new videocard an interesting exercise. With both standards being supported by game developers, more gamers are starting to ask if two heads really are better than one?
We decided to focus on two Gigabyte GV-NX85T256H (GeForce 8500GT) videocards running in SLI in this review to answer that question.
Looking at prices, the Gigabyte GV-NX85T256H videocard retails for about between $70-90. That puts two of them in the [rice range of a GeForce 8600GTS. So the big question is whether two low end videocards can perform as fast as a single higher end graphics card?
From the benchmark results, we can clearly see that two GeForce 8500GTs, two Gigabyte GV-NX85T256H running in SLI to be specific, are not as fast as a single GeForce 8600GTS videocard in most tests.
Synthetic benchmarks like 3DMark05/06 witnessed a decent performance boost, real world games like Doom 3, FarCry and FEAR saw mixed results. At best, the dual Gigabyte GV-NX85T256H's running in SLI perform closer to that of a single GeForce 8600GT, instead of an 8600GTS. There were a few exceptions like Splinter Cell: Chaos Theory, but that didn't shift the general trend significantly.
What can you take away from this? Don't expect nVIDIA SLI and AMD CrossFire technology to work miracles.
Perhaps as software support for SLI microcode improves, the performance benefit will too. Clearly, right now 1+1 does not equal 2. So instead of picking up two really affordable videocards and hooking them up in SLI, I think you'll be better served by a single slightly faster videocard. It doesn't have to be the super expensive flagship model, just go up one class level, in this case from Geforce 8500GT to Geforce 8600GTS. One moderately fast videocard often works out to a better value than two slower videocards working in parallel.
Find out about this and many other reviews by joining the Weekly PCstats.com Newsletter today! Catch all of PCSTATS latest reviews right here.
Related Articles
Here are a few other articles that you might enjoy as well...
- Diamond Viper Radeon HD 2900XT 1GB Videocard Review
- Gigabyte GV-NX85T256H Geforce 8500GT Videocard Review
- Biostar Sigma-Gate VR8603TS21 GeForce 8600GTS Videocard Review
- MSI NX8600GT-T2D256E-OC Geforce 8600GT Videocard Review
- MSI NX8500GT-TD256E Geforce 8500GT Videocard Review