To use Intel Smart Response Technology you'll need an Intel Z68 motherboard, a Solid State Drive, a primary HDD and Windows 7 or Vista. Migrating an existing Windows 7 installation from AHCI to XHD didn't work at all for us, but more testing is needed on that front.
With a fresh installation of Windows 7 the process is easy.
First connect the caching SSD - in this case a 20GB Intel 311 SSD - to an available SATA III port then power the computer up and configure the 'PCH SATA Control Mode' to 'XHD' in the BIOS. On the Gigabyte GA-Z68X-UD5-B3 motherboard this is found in the BIOS under Integrated Peripherals > PCH SATA Control Mode.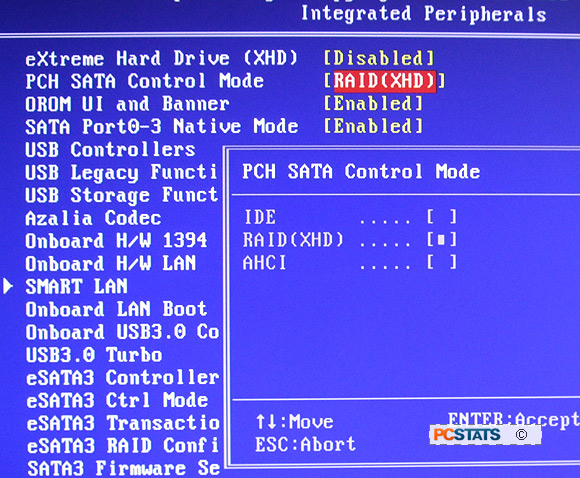 Launch the Windows 7 installation as you normally would and specify the mechanical HDD for the OS installation. Leave the cache SSD as unallocated space.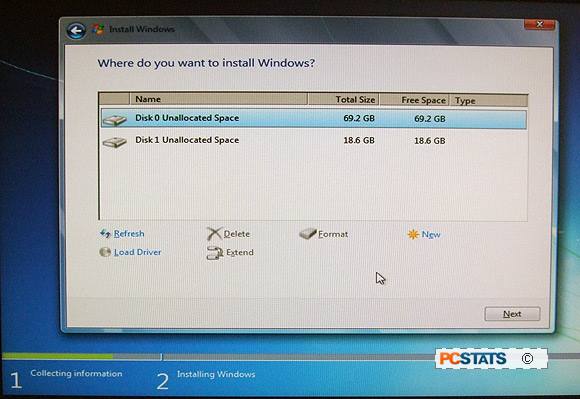 Once Windows 7 is installed and you've applied all the necessary hardware drivers and patches, install Intel Rapid Storage Technology and Intel Management Engine Software.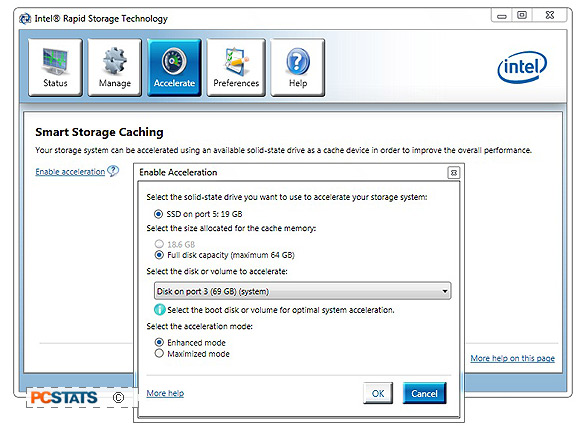 Launch Intel Rapid Storage Technology from the Windows Start menu, click on the 'Accelerate' button > click on 'Enable acceleration' > double-check that the 'disk volume to accelerate' is the HDD you've installed Windows onto (in our example, Port 3 69GB - a Western Digital WD740 Raptor) and choose 'Enhanced Mode' or 'Maximized Mode'.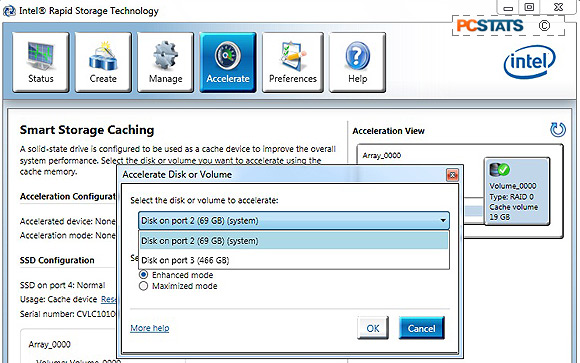 Accelerating non-boot volumes showed little to no impact in PCSTATS tests, incidently.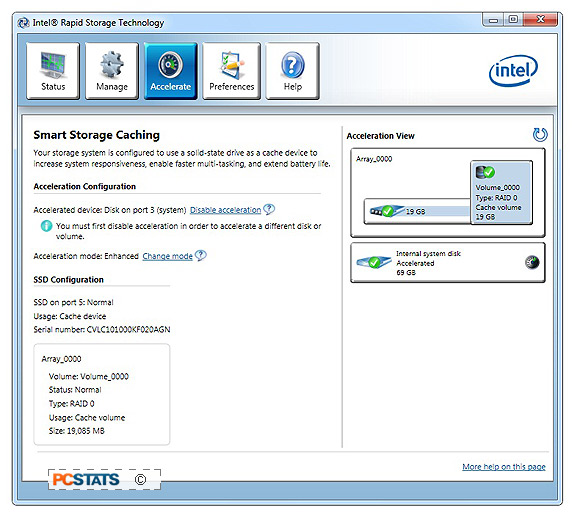 Intel Smart Response Technology - Enhanced & Maximized Mode
Enhanced Mode is the safe choice that's recommended by default; with it there is no possibility of data loss in the event of a power failure since all cached data is written to both the HDD and caching SSD.
Maximized mode is said to offer a bit of an edge over Enhanced Mode but there is a risk of data loss in the event of a power loss. In Maximized mode data is stored to the SSD before being written to the HDD, so in the event of power outage data loss would be the same as if running RAID 0 with disk write cache enabled. After that it's just a quick reboot and the cache setup is complete.