Abstract: In this Beginners Guide PCSTATS aims to give you a basic visual acquaintance with the various ports and connectors on your PC, and a general understanding of what they are and how they work, hopefully bridging a circuit between the jargon and your hands-on knowledge of your own computer.

Home > Reviews > Beginners Guides > Beginners Guide
Motherboad connectors continued.
Motherboard Connectors: Depending on the model, a motherboard will have several different internal connectors to enable extra features. Some, such as the case connectors for attaching the leads from the case power and reset switches, the power and hard drive LEDs, and the internal speaker, will be present on every board. Others vary from model to model. Some examples are: Connectors for extra USB ports, internal audio connectors for boards with integrated sound, wake-on LAN connectors, etc. Consult your manual for a list of your board's features.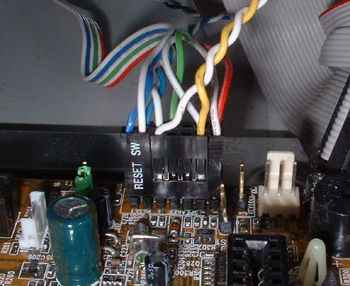 Memory (RAM) Slots: These hold the main memory of the computer. The amount of available slots Depends on the board, but it's usually 2-4. When upgrading your computer's memory, additional RAM (Random Access Memory) chips can be plugged in here. They are keyed so that the memory chips can only fit one way.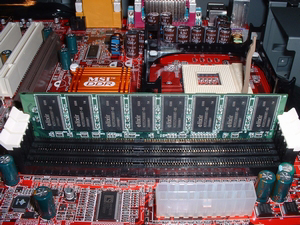 motherboard power connector(s): The ATX power connector is present on all ATX motherboards, obviously. motherboards compatible with Intel Pentium 4 processors will have two extra power connectors for a 4-pin square and a 6-pin flat plug respectively. For obvious reasons, the computer should be (hmm, will be) powered off, and ideally the power supply unplugged when you connect or disconnect these.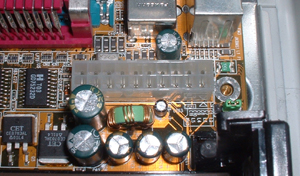 motherboard IDE ports: These two internal ports allow the attachment of hard drives and CD-ROM drives, as well as certain other internal devices like ZIP drives. They should be marked as primary or secondary, otherwise consult your manual. Each port can support up to two devices on a single cable. Some motherboards may have more than two IDE ports. The computer must be powered off to attach or remove devices from these ports.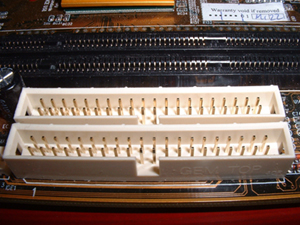 motherboard floppy drive connector: This single port allows the connection of up to two floppy drives on a single cable. The computer must be powered off to attach or remove drives from this port. There's not much more to say about it.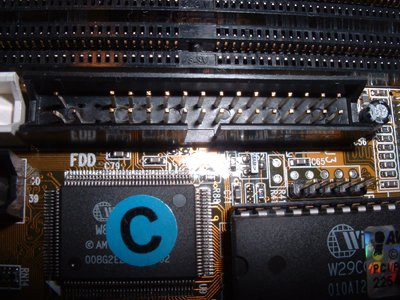 Hopefully the pictures and the accompanying descriptions in this Beginners Guide have familiarized you with the basic ports and connectors in your average home computer. The learning process for computer hardware is pretty straightforward, and once you learn to transform the technical terms into something that makes sense internally, you are well on your way.
If you have any comments or questions, please post them in the PCSTATS Forums. Find out about this and many other reviews by joining the Weekly PCSTATS.com Newsletter today! Catch all of PCSTATS latest hardware reviews right here.
SEARCH PCSTATS

---

Use the power of Google to search all of PCSTATS and the PCSTATS Forums. Tell us what you think of this new feature - FEEDBACK?