First Impressions
The Pics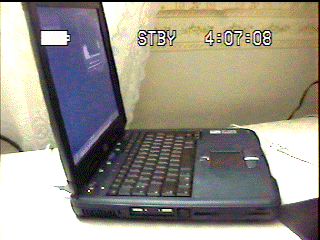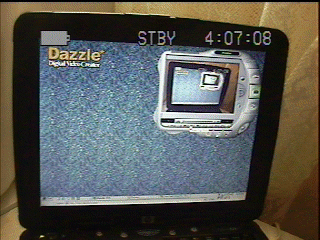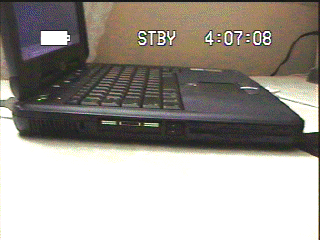 Operating System

This particular notebook came pre-loaded with Windows ME. That didn't make me particularly ecstatic, since my PERSONAL opinion is that Win ME is not particularly stable. Windows 98 SE would probably have been a better choice if I had one that is.

Overall Speed

The one thing I noticed right off the bat with this notebook was its relatively overall slow speed. Mated with 64 Megs of RAM, this puppy was struggling to keep up. I had to rectify the situation right away. So, I went to the local BEST BUY and purchased an additional 128 Megs of RAM. So with 192 Megs on board, the notebook became a lot faster. A thing to note here, as far as I'm concerned, 64 Megs of RAM especially when trying to run Windows ME or even Windows 98 is the unbearable minimum. 128 Megs make for a good experience, and 256 Megs are ideal. Of course again, this is just a matter of opinion. One thing to keep in mind here, laptop manufacturers will outfit their products with as little memory as possible to keep the costs down.

Video

After rectifying the system memory situation, I started noticing the laptop's video speed. While the video speed is decent, it's nothing to write home to mom about. Then again, it's understandable when you go from a powerful desktop system outfitted with the latest GeForce 2 graphics solution to an integrated 4 Meg laptop solution. It's inevitable that you will notice the difference.

Let me break down a couple of things for you while we are in the video discussion. One thing I would like to stress is making sure that if you do purchase a laptop in the near future, ensure that you get one with a graphics solution with its own separate graphics memory vs. the shared memory architecture. It will make for a much more pleasant experience. This particular notebook came with a S3 Savage/IX with a dedicated 4 MB SGRAM on-board. Not great, but much better than a solution that steals 4-8 Megs off of you main system memory. All this may sound like common sense, but it's surprising how many people don't think about these things.

Display

As far as the LCD is concerned it just simply looks beautiful. Crisp, clean and bright from edge to edge. I have absolutely no problems working with this display. Even though it's only 13.1 in, it's still big enough not to have to get right up on it to look at the info on the screen. Its display is about as big as what a 15" monitor would provide you, give or take a fraction of an inch. Having an active matrix display makes a lot of difference. With the passive displays you pretty much have to look at them from the right angle, which is a pain in the butt. I highly recommend not skimping on the display too much.

Way Cool Features

A very cool feature on this notebook is the integrated CD-player. Placed right on front edge of the laptop, there is a full array of controls for the CD-player. The cool thing about this CD-player is the fact that the notebook doesn't even have to be ON in order to use it. Simply plug in your headphones in the provided jack, turn he power-on to the CD-player and enjoy music without even having to take the laptop out of its case. Check out the pic below to get an idea of the location of the CD-player controls.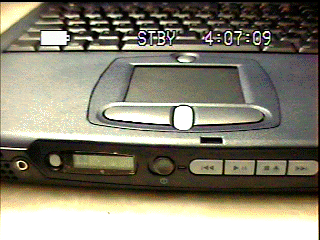 Software Bundle
As far as included software goes, this laptop came with McAfee virus scan, Quick Link III Voice/Fax software, MS Money 2000, MS Works and MS Encarta. Personally, I don't see myself using much of the included software since they are all lightweight in nature. The Encarta encyclopedia would be nice for the kiddies.
Keyboard
As far as the keyboard is concerned, it's relatively comfortable. It takes some getting used to, because of its sheer size, but once you get the hang of it, it's easy to type at a respectable rate. The quick Internet buttons are a great future, since they allow you to fire up your favorite browser, e-mail client or a pre-programmed app of your choice.
Pointing Device
The touch pad also gets some getting used to, personally, I rather plug a mouse in the back. I can work a lot faster with a mouse, but if you don't have the luxury of a mouse especially when sitting on the plane, the touch pad is relatively easy to use.
Let's take a look at some benchmarks to get an idea of how fast this thing is. One thing I would like to point out was our futile attempts to get a complete run of Winstone 2000 Content Creation Suite. Also, keep in mind, that this is a laptop, so by nature it's going to be slower than the majority of equally equipped desktop systems. I know there are a lot of people and companies out there who claim that today's high-end laptops can easily replace your desktop, but I believe that's simply not true because of a simple reason. Laptops are highly integrated animals. Integration and speed simply don't go too well together.