Abstract: Until recently the implementation of RAID or Redundant Array of Independent Disks, was focused towards SCSI based servers which demand extremely high speed data throughput and the security that data on the server will remain intact under any given circumstance.


80% Rating:

Home > Reviews > Hard Drives/SSD > Iwill SIDE-RAID66
RAID 0 Benchmarks
After a large amount of hours being spent on the benchmarks, here is what I have come up with. First, let us cover the results from Winbench 99 v1.1...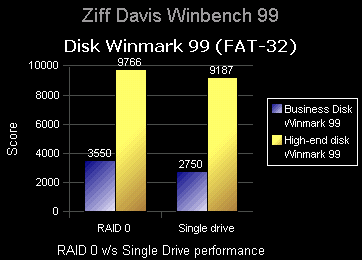 Though the RAID 0 does show a performance improvement, the business applications used in the Business Disk Winmark aspect of Winbench 99 does not fully exploit the capabilities of hard disks due to the fact that those applications do not rely on heavy sequential transfer (or burst transfer). File sizes tend to be a lot smaller and data being read is a lot more random.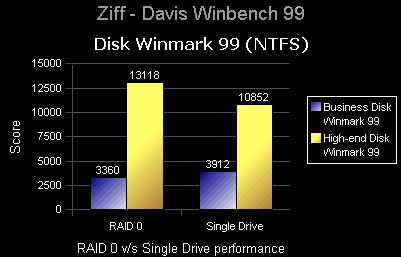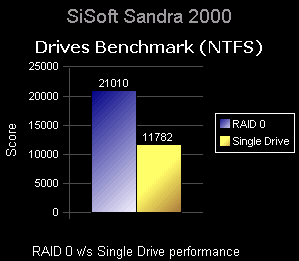 Here we see a great deal of a performance boost of nearly double over a single drive setup. As you can see, the performance of the SIDE-RAID66 shines clearly.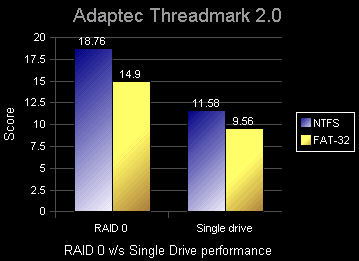 Threadmark 2.0 is purely a synthetic benchmark which does not reflect real world performance at all. However, as it does test more on the sequential transfer performance of a hard disk, it is certainly appropriate in measuring the performance gains of the SIDE-RAID66 card where you can see it really do its job well.