Conclusion: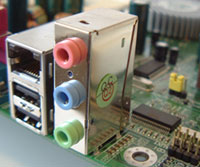 The new Epox 8K5A2+ is a fine motherboard, it offers excellent performance and features but we're a bit surprised that Epox decided to have another go with the aging VIA KT333 chipset. Their older 8K3A+ was/is still very popular among enthusiasts and overclockers, why fix something that's not broken?
In terms of features, the new 8K5A2+ is one of the more feature rich KT333 based motherboards out there, it has onboard 5.1 audio, 10/100 LAN, IDE RAID and Bluetooth! Not bad for a motherboard that will retail for about $190 CDN ($130 US).
Performance of the motherboard was good at stock speeds and if that still isn't fast enough for you, the 8K5A2+ will not hold you back should you decide to push your system. We were able to hit an amazing 219 MHz FSB with the Epox 8K5A2+ and with the memory at conservative settings 231 MHz FSB!!! Amazing!
The chipset cooler is a lot better then the one used on the 8K3A+ which was thermally taped on, but it would have been nice to see some sort of active cooler on the northbridge. It can get pretty hot when overclocked and a fan would do a lot for peace of mind.
If you're in the market for a new AMD motherboard, perhaps you should wait and see how the new VIA KT400, SiS 746 and nForce2 pan out first, however if you need to buy right away the Epox 8K5A2+ has everything you would need!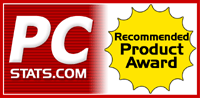 Related Articles:

Here are a few other articles that you will enjoy as well, so check them out!!

2.