Quake III Arena is a First Person Shooter (FPS) that revolutionized gaming as we know it. Using multiple light sources and having graphics textures that can fill videocards, even after 3 years it's still able to bring a cutting edge system to its knees.
Quake III Arena MAX 1024x768 demo001 with AF
Video Card
FPS
Ranking
1.

ATi Radeon 9700 Pro HQ (2xAA, 8x AF)

217.5
2.

ATi Radeon 9700 Pro OQ (4xAA, 16xAF)

175.4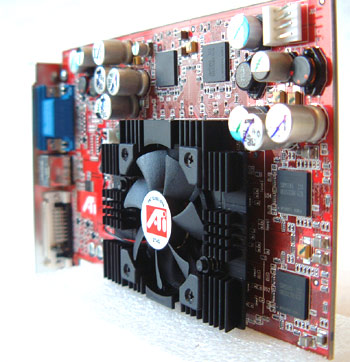 Wow, even with 2xAA and 8x AF the Radeon 9700 Pro is still able to break the 200 fps barrier! For comparison, a GeForce4 Ti4600 is hitting around 147.5 fps.
Conclusions on the Radeon 9700
The ATI Radeon 9700 Pro is clearly the fastest videocard on the market at the moment.
It's also quite nice to know that the videocard is very future proof, after all DirectX 9 hasn't even come out yet and it usually takes at least a year before games start to support it. Just look at how long before DirectX 8 was supported!
Obviously as the fastest performing consumer 3D videocard on the market, the ATi Radeon 9700 Pro also will command the most money. Weighing in at $579 CDN ($360 US) the card is not cheap, but then again, top of the line performance never is.
The performance of the Radeon 9700 Pro was excellent and on occasion it even doubled the performance of the Ti4600! It's clear that ATi is successfully targeting the very hardcore gamer with this videocard.
Be in all seriousness, if you don't plan to play with anti aliasing and/or Anisotropic filtering then the Radeon 9700 Pro is pure and utter overkill for the current crop of games.
That's a good thing from one perspective, and an even better thing for the other perspective :-) Heck, why no play games with AA or AF enabled!
If you can afford the ATI Radeon 9700 Pro you'll be satisfied with it for a very long time, and DirectX 9 compatibility means this card is extremely future proof.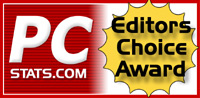 Related Articles:

Here are a few other articles that you might enjoy as well...

2.