The P4ES uses a very conservatively set up Award BIOS. It's certainly not very overclocker friendly, but then again the average user doesn't need these options!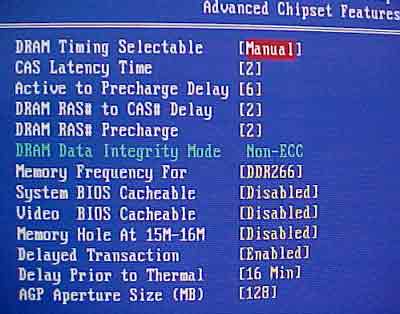 For newbie's who want to tweak their computers, Iwill does give a full access to memory controls. There are all the usual tweaks we would come to expect like CAS Latency, RAS to CAS and Memory Frequency. The only AGP option is setting the AGP Aperture Size.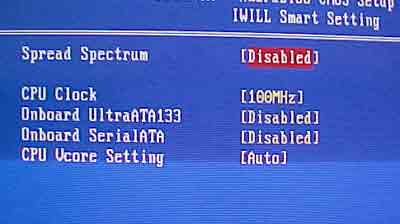 As we can see here, there are very little overclocking options. CPU VCore goes up to 1.85V even for Northwood Pentium 4's but the FSB can only be upped to 132 MHz in 1 MHz increments.