Abstract: Asus have been producing motherboards, videocards, and countless other OEM components since 1989, and today we're going to be examining the Asus A7N8X nForce2 SPP.
80% Rating:
Home > Reviews > Motherboards > Asus A7N8X nForce2-SPP
The Asus BIOS
Asus use the Phoenix bios for all their motherboards and while it is not a "bad" BIOs, it's just a bit different from what we're used to. Asus include all the tweaks we have come to expect from a high performance motherboard.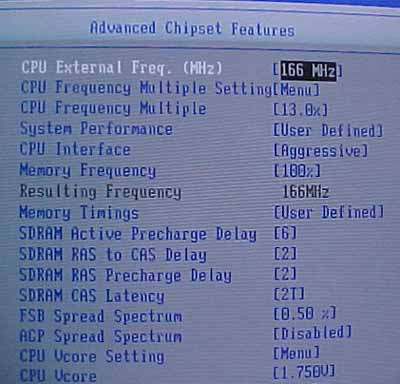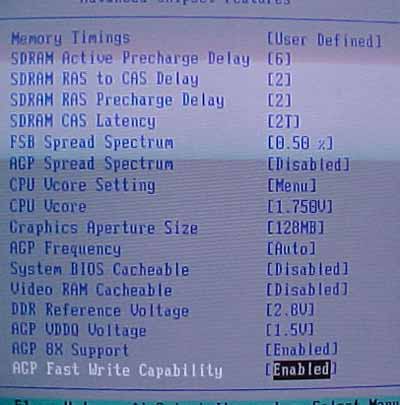 Here we see that Asus bunches all the memory timings from CAS Latency, to FSB adjustments (up to 250 MHz FSB!), CPU voltage (maximum 1.85V), DIMM voltage (max 2.8V) and even the videocard settings like AGP Aperture size and Fast Writes.
SEARCH PCSTATS

---

Use the power of Google to search all of PCSTATS and the PCSTATS Forums. Tell us what you think of this new feature - FEEDBACK?