The Powerful 8RGA+ BIOS
Epox motherboards have always been very overclocker/tweaker friendly in the BIOS and the 8RGA+ is no different.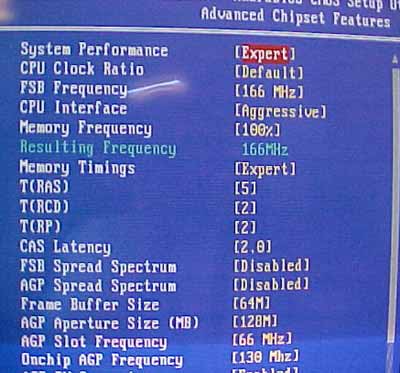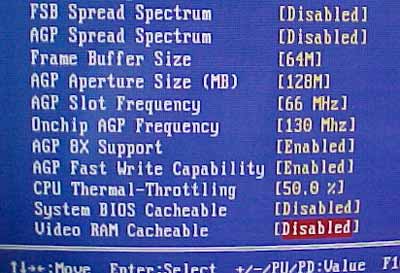 Advanced Chipset Features look pretty much the same for all nForce2 motherboards, but Epox add's one option not available on most other nForce2 IGP based motherboards.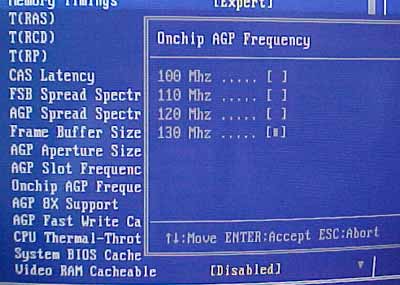 Here, they allow you to adjust the onchip AGP Frequency! Onboard graphics has some tweaks as well!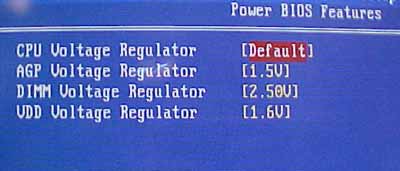 In "Power BIOS" we have our voltage options. There is one option here that's not available on any other nForce2 motherboard (to my knowledge anyway) and that's VDD Voltage options. If you frequent any hardware forums, you no doubt know how those who have done the VDD mod have gotten quite a bit higher overclocks... well Epox takes the need for the mod away as you can adjust your VDD voltage from 1.6V up to 2V!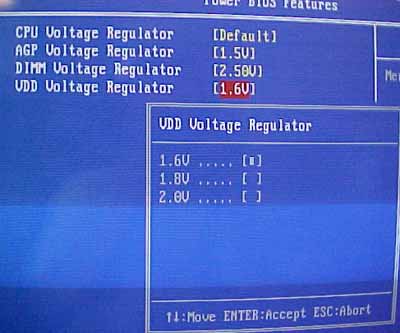 CPU voltage goes as high as 2.2V so voltage modifications are not needed for those more hardcore overclockers in the crowd. AGP voltage can be increased to 1.8V, and DIMM voltage maxes out at 2.9V. It would have been nice for Epox to allow DIMM voltages up to 3.2V like many of their older VIA based motherboards but I suppose they have a good reason for not.
SEARCH PCSTATS

---

Use the power of Google to search all of PCSTATS and the PCSTATS Forums. Tell us what you think of this new feature - FEEDBACK?