Now for the main event; how was the picture quality on the Powercolor Theatre 550 Pro? In a word, excellent. When using 'best' quality video capture through an S-video cable from a Satellite TV decoder, we were unable to tell the difference between the original and the copy at a glance. We saw no artifacting or other telltale signs of video compression.
Looks like the Theatre 550 Pro chip's comb filtering features pay off. Better yet, on our midrange Athlon XP 3000+ test system with 512MB of memory and an older Maxtor 20GB 7200RPM hard drive, we saw no sign of dropped frames, even at best quality. Colours were bright and edges were crisp also.
Of course, video quality dropped as we lowered the capture quality, but the results were still more than watchable. Audio and video appeared to be perfectly in sync on all our tests.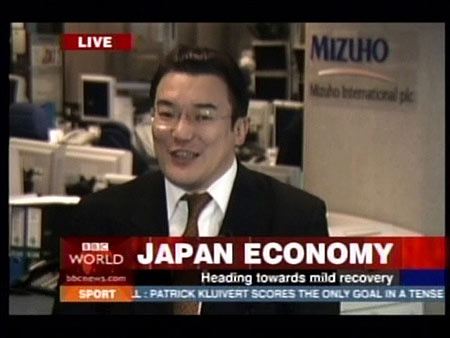 When we used the 'live TV' applet of PowerCinema to view a TV signal passed through a coaxial cable from the satellite decoder, video quality decreased noticeably. This is to be expected though, as the PVR recording function of the PowerCinema software is switched on by default as soon as you begin viewing the TV signal. The actual signal is delayed a couple of seconds and you watch the recorded version.
We could see no way of turning this feature off. Picture quality was still good, excellent on static images. Slight blurring and artifacting was noted on fast moving sections of the display. Frame rates remained apparently perfect, except for a split second when the 'record' feature was enabled. Impressively, our test system managed to run a Microsoft AntiSpyware test in the background while running the PVR application in the foreground without dropping a single frame. We only realized what was going on because the hard drive was churning so much!
The audio and video remained in sync while using the PVR applet, even when we fast-forwarded and reversed through the footage. We were unable to make the Theatre 550 Pro card lose track. Seems that the 550 Pro chip's ability to process video and audio at once is paying dividends.
Overall, we were quite satisfied with the Powercolor Theatre 550 Pro's image quality and lack of dropped frames, and we liked how it managed to stay perfectly in sync.