This simple configuration utility is installed automatically when you insert the CD that comes with the kit into any autoplay CD drive. The software is not actually necessary in order to use the Actiontec HomePlug Ethernet adaptor kit, but it does help manage your HomePlug network and allows you to enable encryption for security.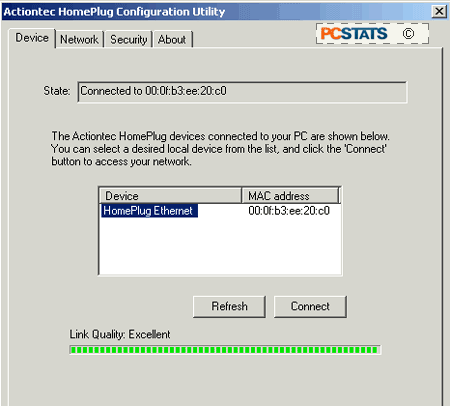 The utility has three important tabs, Device, network and security. The 'device' tab allows you to test the quality of your connection, as seen above.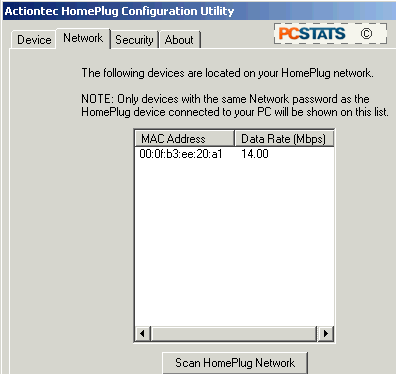 The 'network' tab displays other detected HomePlug adaptors by MAC address and available data rate.
Finally, the security screen allows you to enable the 56-bit DES encryption. This is done by entering the device ID found on the underside of each HomePlug adaptor (which, counter-intuitively, you need to unplug the adaptor from the network to read). When all devices are entered, change the 'network password' to the desired value and click 'set password for ALL homeplug devices.'