Now let's take a 360-degree look at the Samsung Syncmaster 243T before proceeding to our display tests.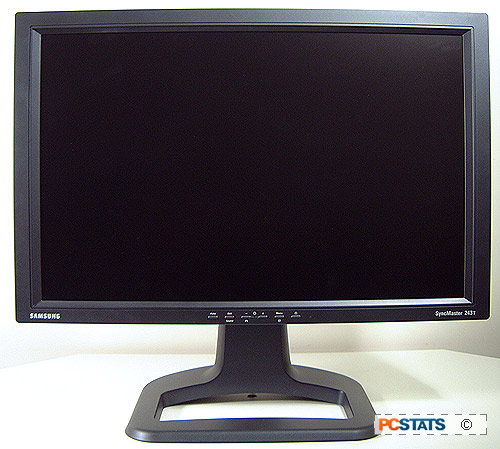 The front of the 24" Samsung 243T LCD display. As you can see, the plain black bezel is thin and unobtrusive. It maintains the same thickness all the way around the display, which we appreciated. The six control buttons are discrete but easy to operate.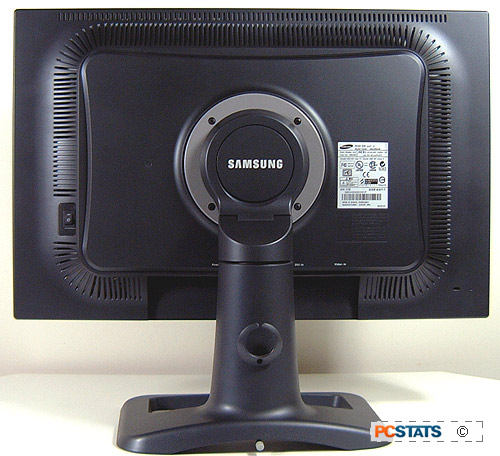 The rear of the display features the DVI, analog and power plugs, as well as the hard power switch. A Kensington security port (like those commonly found on laptops) is also present, which should help prevent this expensive piece of technology from walking out of your office. On the base is a cable management loop to help keep the video and power wires off of the table top.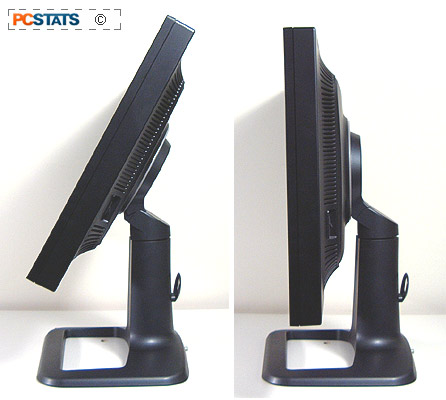 The LCD panel adjusts upwards about 30 degrees back, and the same amount to the left and right sides, care of the two joints in the gooseneck support.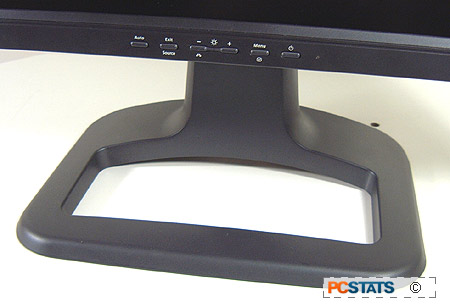 The monitor will also tilt downwards about 5 degrees. The base has enough weight to prevent the 243T from moving about or tipping while it is being adjusted.