With a budget-oriented motherboard like the Asrock Penryn 1600SLI X3-WiFi, the BIOS options are geared towards everyday use rather than overclocking. PCSTATS took the following BIOS screen shots to highlight any notable features or options, in addition to the usual collection of overclocking tools.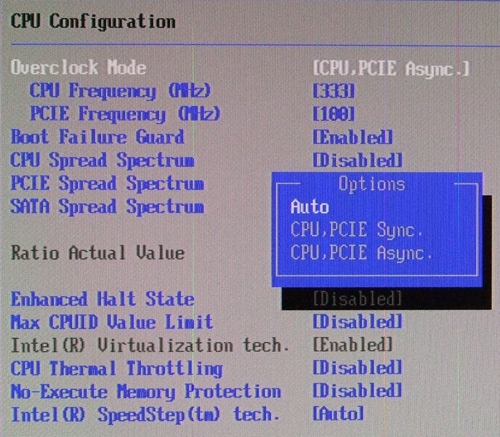 You can adjust the FSB from 333-500 MHz in 1 MHz increments by pressing the + key. The CPU clock multiplier can be adjusted only when Intel Speed Step is disabled. Interestingly we can overclock with the CPU and PCI Express bus speeds synchronously or asynchronously linked.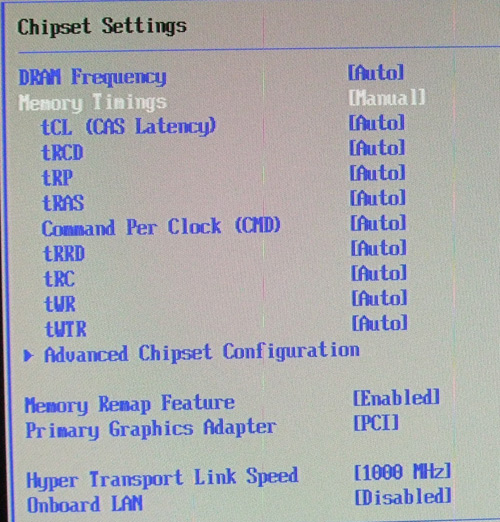 Asrock gives you quite a few memory timing options, if you're good at tweaking you're definitely going to be spending some time in the Memory Timings menu.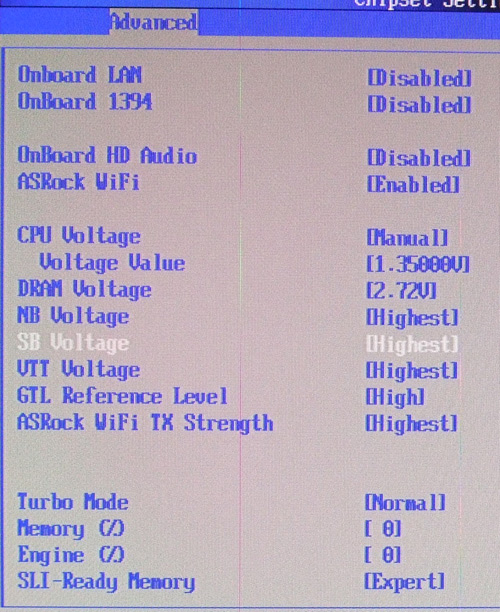 There are some Voltage controls in this section, but for this class of board you're better off just leaving things at default as many of the controls are just "normal, high, or highest" there isn't a lot of precision. The signal strength of the Wifi adaptor can be boosted if you are in a location with a lot of interference, or disabled completely for security reasons. The nVidia SLI memory options are located here too.
Prelude to Benchmarks
The details of how the Asrock Penryn1600 SLIX3-WiFi motherboard test system was configured for benchmarking, including the specific hardware, software drivers, operating system and benchmark versions are indicated below. In the second column are the general specs for the reference platforms this nVidia nForce 680i SLI based system is to be compared against. Please take a moment to look over PCSTATS test system configurations before moving on to the individual benchmark results.