Here's the WCPUID snapshot of the CPU overclocked to the 110Mhz FSB: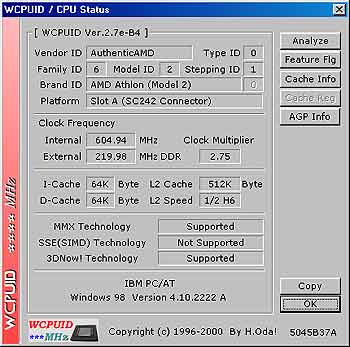 As you can see, we managed to overclock our CPU from 550Mhz to 605Mhz by simply setting the FSB to 110Mhz in the bios.
SiSoft Sandra 2000 Benchmarks: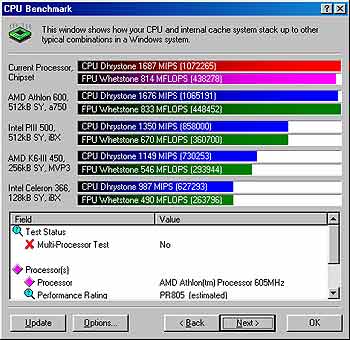 As expected, the 605Mhz Athlon was able to slightly beat the reference 600Mhz Athlon, although in the real world, there is not a noticeable increase in performance.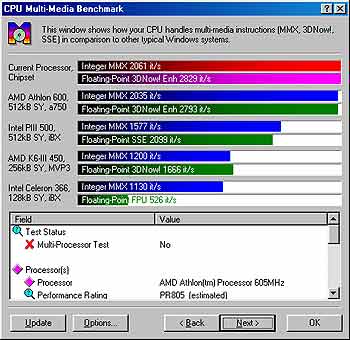 The slight increase in clock speed allows the 605Mhz clocked Athlon to beat the 600Mhz clocked Athlon.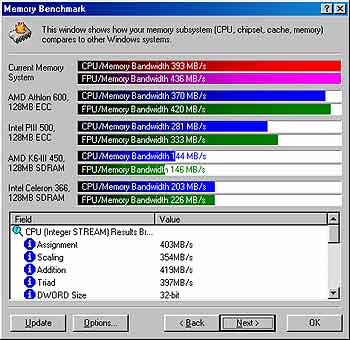 The increased FSB also increased Memory Bandwidth scores, after all, 220Mhz is better / greater than 200Mhz.