Abstract: The level of integration present here, makes the Biostar TH67XE naturally very quiet too - without a videocard, the only fans in the system need be a CPU heatsink and power supply.
83% Rating:
Home > Reviews > Motherboards > Biostar TH67XE
Power Draw and Test System Specs
Total System Power Draw PCSTATS measures total system power draw (watts) with the aid of an Extech 380803 AC Power Analyzer and A-PFC compliant Seasonic SS-760KM power supply. The meter is placed between the 120V AC outlet and the PC power supply and the computer stressed. Total system power draw is recorded and compared to the PC's idle state.
Total System Power Draw
Idle

CPU Loaded

GFX Loaded

Intel Core i5 2500K
nVidia Geforce GTX470


74W
154W
279W

Intel Core i5 2500K
Intel HD 3000 IGP

55W
112W
98W

(Idel @ desktop)

(via Prime95)

(via 3DM06)
With a videocard installed into the Biostar TH67XE motherboard, at idle state the PC system draws a total of 74W, with CPU loaded - 154W. The big difference in power draw comes when 3D graphics are stressed as you can see! While running on IGP graphics the Biostar TH67XE motherboard idles at 55W. Even after the IGP and CPU are stressed with Prime95, total system power draw doesn't rise higher than 112W.
Test System Hardware & Specs
PCSTATS has relied on Crucial memory for its servers for years, so it was only logical to install 4GB's of high end Crucial Ballistix DDR3-1600 8-8-8-24 memory into the Biostar TH67XE motherboard test system. This is some good quick DDR3 RAM and it features thermal monitoring too!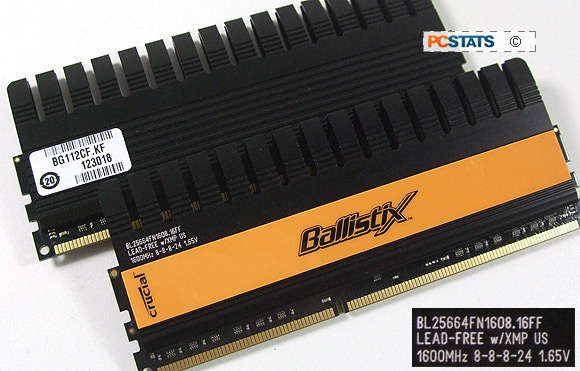 Storage devices have changed dramatically in recent years, you'll notice PCSTATS to retired the faithful old Western Digital Raptor's for a super quick OCZ Vertex 2 SSD (120GB, SATAII). The effect on system-wide benchmarks is dramatic!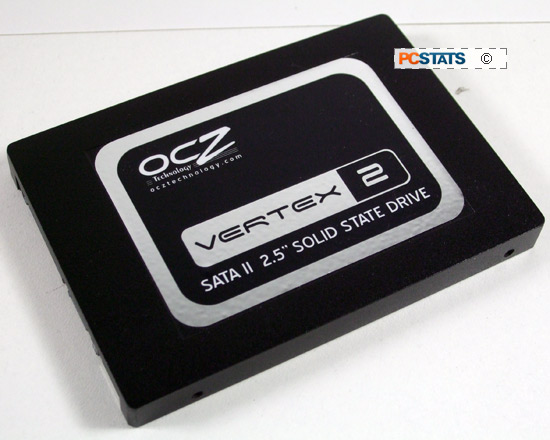 Thanks to Crucial Memory, OCZ Technology and Intel for help outfitting this test platform.
Details on how the Biostar TH67XE motherboard was configured for benchmarking - including specific hardware, software drivers, operating system and benchmark versions - is listed in the Test System Spec chart below. Please take a moment to look over PCSTATS test system configurations before moving on to the individual benchmark results.

PCSTATS Test System Specs
TEST SYSTEM

Processor:

Intel Core i5 2500K
(32nm)

AMD Fusion A8-3850
(32nm)

AMD Phenom II X6 1090T
(45nm)

Intel Core i7 920
(45nm)
Clock Speed:
33 x 100 MHz = 3.3 GHz
29 x 100 MHz = 2.9 GHz
16 x 200 MHz = 3.2 GHz
20 x 133 MHz = 2.67 GHz
Socket:
Socket LGA1155
Socket FM1
Socket AM3 / AM2+
Socket LGA1366
Motherboard:

- Intel Z68 -
Gigabyte GA-Z68X-UD5-B3
Gigabyte GA-Z68X-UD3H-B3
Gigabyte GA-Z68XP-UD3-iSSD

- Intel P67 -
Gigabyte GA-P67A-UD7
Gigabyte GA-P67A-UD4-B3
Gigabyte GA-P67A-UD4
ASUS P8P67 Pro
MSI P67A-GD65
ECS P67H2-A

- Intel H67 -
ASUS P8H67-M Evo
Biostar TH67XE
ECS H67H2-M
Intel DH67BL

- AMD A75 -
Gigabyte GA-A75-UD4H
Gigabyte GA-A75M-UD2H
Biostar TA75M+

- AMD 990FX -
Biostar TA990FXE*
Gigabyte GA-990FXA-UD7*
ASUS Crosshair V Formula*

- AMD 890FX -
Gigabyte GA-890FXA-UD7
ASUS Crosshair IV Formula
Biostar TA890FXE
MSI 890FXA-GD70

- AMD 790FX -
Gigabyte GA-MA790FXT-UD5P

- AMD 785G -
MSI 785GM-E65

- Intel X58 -
Gigabyte G1.Assassin*
MSI Eclipse Plus

Videocard:

Gigabyte GV-N470SO-13I (Geforce GTX470)

ASUS ENGTS250 DK
(Geforce GTS250)

Memory:

2x 2GB Crucial Ballistix DDR3-1600 8.8.8.24

2x 2GB Corsair XMS3-1600C8

3x 2GB Corsair TR3X6G1600C8D DDR3
Memory Speed:
DDR3-1333
DDR3-1333
DDR3-1066
*DDR3-1333
DDR3-1066

120GB OCZ Vertex2 SSD (3GB/s SATA II)
Intel SRT Tests: 74GB Western Digital Raptor WD740 & 20GB Intel Larson Creek 311 SSD

74GB Western Digital Raptor WD740 (3GB/s SATA II)
*120GB OCZ Vertex2 SSD (3GB/s SATA II)



Optical Drive:

Plextor PX-B310U Blu-Ray

ASUS BC-1205PT-BD

Power Supply:

Seasonic SS-760KM (760W)

PC Power & Cooling TurboCool 750W

Heatsink:

Intel Reference LGA1155 Heatsink

AMD Reference Heatsink

Intel Reference LGA1366 Heatsink

Monitor (1080p):

ASUS MK241 24" HD LCD

Software Setup:

Microsoft Windows 7 Ultimate 32-bit
Intel 9.2.0.1025
nVIDIA 266.58

Microsoft Windows 7 Ultimate 32-bit
AMD Catalyst 8.86RC2
nVIDIA 266.58

Microsoft Windows Vista Ultimate
AMD Catalyst 9.12
nVIDIA Forceware 195.62

Microsoft Windows Vista Ultimate
Intel INF 9.1.0.1012
nVIDIA Forceware 182.08

Benchmarks:

System Benchmarks:
SYSmark 2007
PCMark Vantage
SiSoft Sandra 2011

Gaming B/M:
3DMark 11
3DMark Vantage
3DMark 06
FEAR
SEARCH PCSTATS

---

Use the power of Google to search all of PCSTATS and the PCSTATS Forums. Tell us what you think of this new feature - FEEDBACK?