As 19" monitors go this is a decent buy on the mid-level scale. It is by no means the best monitor out there, but at almost $500 CDN it ain't cheap either. The only real objection I have to this monitor is centered around the Cathod Ray Tube. Specifically the face of the screen. The AR/AS coating gives everything a blue-purple discoloration when their are reflections. And for a short-length square flat tube there are a few too many reflections for my personal liking. Don't misunderstand, the tube is only slightly curved in the front, but compared to the ADI E66, is significantly more round. One light in the background and you have a blue-purple reflection in the screen.
If this is of no importance to you than I can highly recommend this monitor. For magnet freaks out there, the manual degauss is a lifesaver, and a quick way to freak out less enlightened co-workers... "hey I think you broke your monitor..."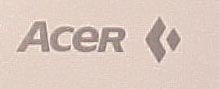 As far as the Acer brand name goes, we've only had good experiences with their peripherals. So while this might not have the clout of a Sony name or Samsung, it is a solid brand that appears to be quite long lived and durable.
Lastly, the screen sharpness holds true when the contrast and brightness are pumped all the way to the max. On less expensive monitors I've often seen the screen loose its sharpness and become all distorted. On one particular Proview monitor the grating becomes visible! The Acer 99sl is not as good as the ADI E66 in my opinion, but it is still a very fine monitor in its own right. Definitely worth getting if you are in the market for a new 19" screen to play Quake III on or just use for PhotoShop.