Screen shot from the 170MP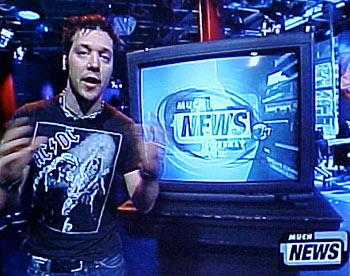 Screen shot from a standard TV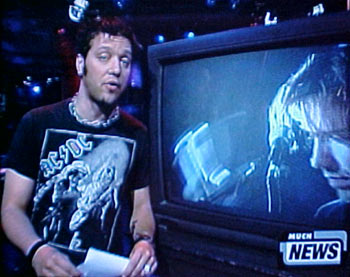 Note, the slight blurring of the image is from our digital camera failing to correctly focus on the changing display of George on the television. Images are Copyright MuchMusic.
With the help of some good observation skills we were able to pick out just one area in the quality of the display that differed from a standard TV.
Where the LCD display came in a bit different was on very slightly graduated colours. The best example of this would be the blue shaded screen during software installation in Windows. A CRT-based display shows the transition from dark blue to light blue as a very consistent image, whereas an LCD display will show the same image will less cohesiveness. The effect is very slight, but if you compare two identical screens you can see some 'colour stepping' on the LCD display.
With that said, let us just clarify that when watching TV through the LCD display this effect in no way affects the overall quality of the image, or vibrancy of the colours. When compared side by side it is noticeable, but with the LCD display on its' own, the effect is not exactly noticeable unless you look carefully for it.