The 4D845A's strongest features (to the tweaker anyway) are in its BIOS. Only high end motherboards seem to offer users the same amount of tweaks that the 4D845A has. The 4D845A probably had the most tweaks and overclocking options of any Pentium 4 mainboard we've seen to date.
Along with the usual CAS Latency adjustments, RAM speeds were FSB adjustments that should keep any enthusiast happy.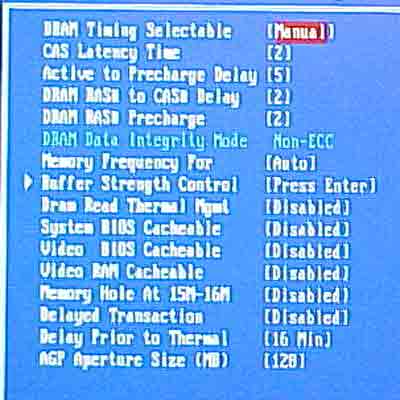 There are the normal CAS Latency settings, RAS to CAS delay and memory speed, however for those really "hardcore" tweakers, ACorp allows you to adjust "Buffer Strength Control".
To be totally honest, we're not sure how to this works so we left everything at auto. I'd wager that performance can probably be pushed higher if we knew how to tune the settings properly. If you know what these BIOS options do, please let us know.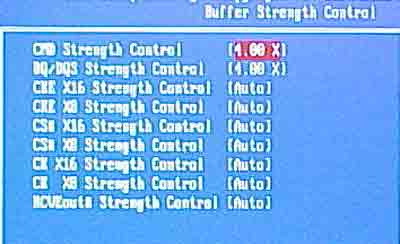 In regards to overclocking adjustments, ACorp allows multiplier changes, but since all retail Intel CPU's are locked, it's redundant. I guess people with engineering samples would probably appreciate this. FSB can be adjusted 1 MHz at a time, from 100 MHz to 132 MHz.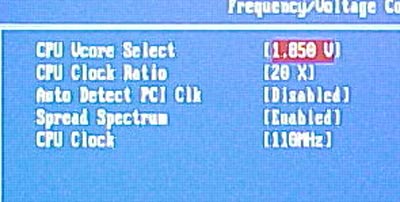 It was a little disappointing to see the max FSB so low since Northwood P4's (especially the slower ones like the 1.6A or the 1.8A) shouldn't have a hard time hitting those high FSB's we've become accustom to with AMD processors.
Hopefully ACorp will release a BIOS that allows a higher FSB ceiling in the future. Voltage can be adjusted from 1.10V to 1.85V. There weren't any memory voltage controls however.