The Great Blue BIOS
Epox has chosen to use an Award BIOS for their 4SDA+ and like other boards in its class, there are a whole slew of options to fulfill those overclocking/tweaking adventures you would want to have.

There aren't as many memory tweaks as on previous Epox mainboards - usually you're able to change the RAS to CAS precharge times, DRAM burst lengths, etc. These settings are all taken care of by the System Performance settings now.
There is a Normal Mode which is obviously for the most conservative settings, a Fast mode and an Ultra Mode which has the memory timings set to most aggressive. Still, the biggest memory tweak is still available and that's the ability to change the CAS Latency.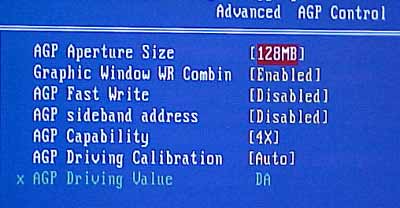 Videocard people will like the many different AGP tweaks that can be applied on the EP-4SDA. AGP sideband addressing (SBA) is a option that is usually disabled by default because it can can cause stability problems. It's a shame that our reference GeForce3 Ti500 has SBA disabled since if both motherboard and videocard supported that, it should increase 3D performance quite a bit, or so I'm told.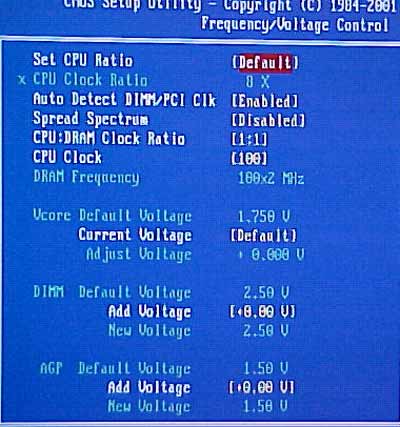 Epox has away tried to cater towards the enthusiast market and the EP-4DSA+ has a whole bunch of overclocking options. The CPU multiplier adjustments are a little redundant since all retail Pentium 4's are locked...