Common Hardware...
Videocard: Visiontek GeForce4 Ti4600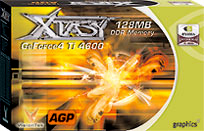 Any card based on the GeForce4 Ti4600 card will do, however we chose the Visiontek because they're the first to hit the retail market. With a 300 MHz GPU, 128MB DDR RAM running at a blistering 650 MHz there is no game that the card can't handle! While the GeForce4 Ti series of cards aren't as advanced as the ATi's Radeon 8500 in terms of features, one thing is for sure; because of the GeForce4 Ti4600's pure power, higher resolutions with all eye candy (and FSAA) have now become possible. Rumors have it that the Abit and Gainward GeForce4 Ti4600's will come clocked higher then the competition with a core speed of 330 MHz, but since they're not out yet we can't say for certain. Also, because the GeForce4 is in such short supply GeForce3 based cards are still quite expensive.
Visiontek videocards are usually quite inexpensive, but their GeForce4 Ti4600 still goes for about $650 CDN!
Notables: Asus V8200T5 Deluxe - $590 CDN, MSI G3Ti500 Pro-VTG - $540 CDN
Soundcard: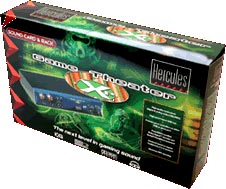 Hercules Game Theater XP
A good soundcard is just as important as a good keyboard and mouse. With a cheap one, you won't be able to enjoy your favorite MP3's or DVD's. We're going to recommend the Hercules Game Theater XP. While Creative products are more popular and have good quality, we just can't recommend them because from experience, their customer service is just horrible. As a owner of a SB Live! Platinum 5.1 I am very happy with the card and it has never let me down, but that whole fiasco about paying for WindowsXP drivers soured me quite a bit. That is no way to treat customers and I know quite a few people who will not be buying Creative products anymore.
The Game Theater XP has a great looking breakout box that does more then look pretty it's a fully functional multimedia center!
The going rate for the Game Theater XP is about $190 CDN
Notables: SB Audigy Platinum EX - $350 CDN, SB Audigy Platinum - $275 CDN
Hard drives: 4x 120GB WD Caviar

Humming along at 7200 RPM with a Ultra/100 IDE interface and a huge 8MB cache the WD Caviar is one of the top performing drives out there. While it's true that the Maxtor D740X and D540X are both Ultra/133 class drives they're actually a little slower because of the cache sizes. Also, Ultra/133 is more of a catch phrase at the moment. In terms of raw performance there's no benchmarkable difference. We chose four drives because with the Abit boards have an IDE RAID controller and we can run in RAID mode 0+1. Think about it, a 240 GB HDD with 100% data redundancy! Sweet!
The WD's are hardly cheap and four of them goes for a whooping $1450 CDN! Remember, this is a dream system! =)
Notables: ( 4x) 80 Maxtor D740X HDD's - $960 CDN, 4x 80GB IBM DeskStar 120 GXP - $1200 CDN.
DVD-ROM: Toshiba 16x DVD-ROM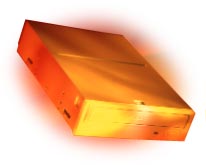 SD-M1612
I know I'm going to get flamed for this one... Toshiba has always produced high quality products their DVD's are no exception. Running at a 16x speed, the SD-M1612 will play any DVD movie with absolutely no problem. The other nice thing is the drive can also read DVD-RAM discs at a 2x speed rating. With DVD-RAM starting to take the lead out there for the burnable DVD format it's a great future proofing feature that's for sure!
The great thing about the Toshiba 16x DVD-ROM is that it is not too expensive! Only about $105 CDN!
Notables: 16x Pioneer Slot DVD-ROM $105 CDN, 16x Pioneer Tray DVD-ROM $100 CDN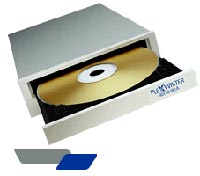 CD-RW: Plextor 40x12x40A CD-RW
There isn't anyone who doesn't know about Plextor's quality. Being able to full CD in under 3 minutes is simply amazing and not to mention, having Plextor's patented BURN Proof (Buffer UnderRuN) technology and Power-RECII, there isn't anything more you could ask for.
You can have all this CD-RW happiness for only $260 CDN too! Not a bad price!
Notables: TDK 32x10x40 VeloCD CD-RW $210 CDN, LG 32x10x40 CD-RW $160 CDN
Computer Case: Lian Li PC-75 USB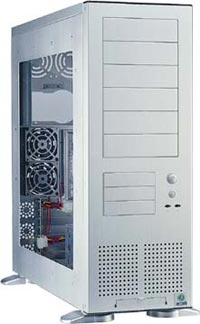 Having owned a Lian Li PC-70 ATX case for the last one and a half years, almost any other case I see is ugly or not very easy to use. Lian Li has spared no expense or luxury with their all aluminum cases with six open 5 1/4" drive bays, three open 3 1/2" and eight hidden bays you're going to have a hard time filling up everything. Lian Li knows how important cooling is to the enthusiast they've also included four 80mm Adda fans that push about 36 CFM each and despite that they're still quiet! Lian Li has taken the liberty of cutting a window one big case mod has already been taken care of! You just have to make sure your computer looks nice!
The Lian Li PC-75 is not cheap it would set you back about almost $400 CDN!
Notables: Lian Li PC70 (my baby) - $330 CDN, Antec SX1040B $225 CDN
Power supply: PC Power and Cooling Turbo-Cool 475W
Again, something that is overlooked very easily is the power supply. Gone are the days that a Generic 250W PSU can get you by these days computers not only require high wattage PSU's they also want the quality ones too! No one matches the level of quality or excellence PC Power and Cooling provides however you pay through your nose for them. With 475W of power backing your system up no piece of hardware will tax your system.
I did say the unit was pricey, at a cost of $375 CDN there is nothing else in its price range.
Notables: Sparkle 400W $220 CDN, Antec 400W $190 CDN
Keyboard:

Microsoft Natural Elite
This keyboard is a personal favorite of mine because the ergonomic "Natural" style keyboards offer a higher level of comfort then most standard keyboards. We also noticed that the Microsoft ones seem to have a high quality build than competitors. Its keys are more sturdy and firm.
Microsoft's Natural Elite keyboard isn't cheap, however it isn't expensive either at $40 CDN!
Notables: Logitech Natural - $30, Keytronic Standard - $35
Mouse: Logitech

MouseMan Dual Optical
The optical mouse was rather revolutionary since it offered never before smoothness to a user and doesn't need the high maintenance of a regular ball mouse. Logitech has upped everyone else by offering a dual optical mouse. The purpose to track the movement of the mouse more accurately and we find in our weekly CS or RTCW matches here in the office, this mouse does give its user an advantage.
It's a pricey one though at $80 CDN.
Notables: Microsoft Intellimouse Explorer 3.0 - $80 CDN, Logitech Optical Wheel Mouse - $50 CDN
Monitor: Viewsonic P220F
CRT is the only way to go for a gamer because LCD monitor's response time is just too slow. Often times it's difficult to lock on or track fast moving enemies on LCD's because you only see a blur. As for the Viewsonic P220F with a aperture grille and a refresh rate of over 85Hz at 1600x1200 what more could one ask for?
22" monitors, no matter what you get, will cost you an arm and a leg and the P220F weighs in at $1100 CDN!
Notables: Samsung 1200NF - $1200 CDN, Sony G400 - $750 CDN
When purchasing/building a new system, one still needs a floppy drive -$20 CDN and possibly a Network Card. NIC's are a little more difficult as we saw in our recent Network Card Overclocking tests if we went with the more expensive 3Com at $56 we'd be severely limiting our overclocking adventures while the $15 Smartlink would allow us to hit 177 MHz FSB. For that reason, we'll choose the Smartlink NIC as our network card.
Well there you have it. If we had about $7 grand to blow we here at PCStats would would choose one of these two system configurations. With 1 GB of memory for each system, that should be enough to handle any software application out there. With nice large hard drives you shouldn't have to worry about space since 240GB will last you a while. The best part is that with RAID there is 100% data redundancy!
The GeForce4 Ti4600 is a videocard you can keep for the next little while (hey, at least six months right) that will play any game out there. The Intel or AMD path is up to you, but add the rest of these "Dream System" components in the Lian Li PC75 and you've not only got the fastest system but also probably the prettiest as well!