The performance of the Gainward GeForce 4 PowerPack GS Ultra/750XP is excellent - there isn't a single current game that the card can't handle. Even at resolutions of 1600x1200 frame rate was very good and 'gameable'. With a pretty red PCB, red ramsinks, dual DVI ports, tv-output and a extra firewire card what more could you ask for? Gainward have made a move to set themselves apart from the rest of the crowd by including so many extra features features.
Compared to the MSI Ti4600, the Gainward Ti4600 came in with almost identical performance numbers underlining the fact that what sells a GeFroce 4 are the features the card incorporates. When we look at ATI's recent Radeon 8500 offering, the Gainward GeForce 4 offers much better framerates, but interestingly enough, comparable image quality.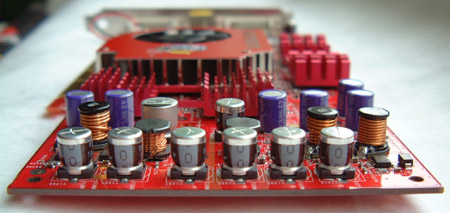 With a street price of $650 CDN the Gainward GeForce 4 PowerPack GS Ultra/750XP is one of the more expensive Ti4600's. The least expensive one's we've seen to date hover in price of around $579 CDN. Naturally you are getting a bundle of things with the Gainward which other cards do not offer.
I really wish companies would come up with simpler names that are more descriptive, and less confusing. When consumer start to get confused about what numbers in the name represent that is never a good thing...
Our overclocking adventures on the Gainward were very impressive; the card reached 328MHz (core) and 745 MHz (memory) which in turn produced about a 10% performance boost in most benchmarks at higher resolutions and with antialaising. nVidia's nView software is quite innovative because it is not just dual display application, but also offers the user the ability to monitor programs in the background with translucent windows (very cool!).
Based on everything we have seen with the Gainward GeForce 4 PowerPack GS Ultra/750XP, we can easily recommend it as a very good ally to any gamer!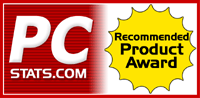 Related Articles:

Here are a few other articles that you might enjoy as well...

2.