Its' pretty plane and simple;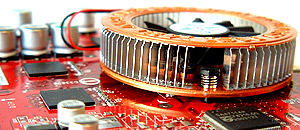 MSI have done another kick ass job with the G4MX440-8X videocard!
The G4MX440-VTD8X has decent performance and an excellent array of software and hardware features that should make it stand out well. It's also nice to see that MSI include all the other little extra's with this model so that users can fully maximize their use of the videocard.
That said, if you're thinking about buying a new videocard for gaming, it really is best to shoot for something which is DirectX 8 compliant to be more future ready. With a street price of $200 CDN ($145 US) the card comes with an excellent bundle of software/hardware and should be pretty competitive to other MX440 - 8X options out there.
Performance of the G4MX440-VTD8X is decent at 1024x768. For hard core gamers who only play at 1600x1200, the MX440 core won't have the necessary tooth to get the job done at a good FPS.
If you're into overclocking, this card is more than up to the challenge as we've seen. Moving from a stock 270/400 clock speed, to an amazing 415/713 boosted performance by 30% in some cases! Bottom line; MSI have done a great job to offer value oriented consumers a comprehensive bundle, but even 8X AGP doesn't hide the fact that the GeForce4 MX GPU is dated.
Related Articles:
Here are a few other articles that you might enjoy as well... Come on into the forums and discuss the article!