SiSoft Sandra 2000

SiSoft's Sandra 2000 is a synthetic benchmark which tests how your drives and controllers compare to other devices in a typical system. Each test of the "Drives Benchmark" module was run 5 times with the end result being the average of the 5 test runs.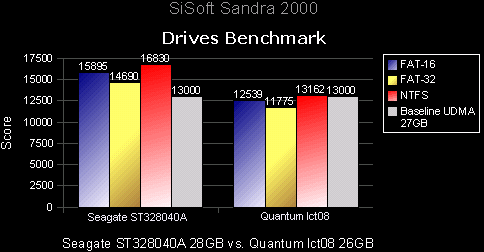 Surpassing the baseline scores given in the software was no problem for the ST328040A. In the past a lot of flak was thrown in terms of utility of the ATA/66 interface. As we can see here, drives today are slowly but surely on their way to exploiting the interface to its fullest. Whether drives are able to fully use the newer ATA/100 interface is altogether another story! ;)
Ziff Davis Winbench 99

The following tests were run 5 times each for the Business Disk Winmark and the High-end Business Disk Winmark. The average of the 5 test runs are given here. All numbers under Ziff Davis Winbench are given in KB/sec. Adaptec's Threadmark 2.0 (run 5 times as well) figures are given in MB/sec. CPU utilization numbers are as shown.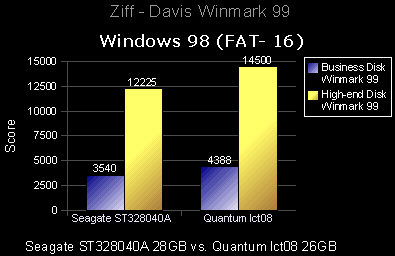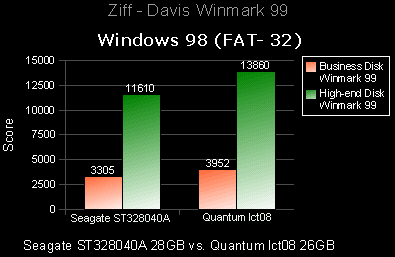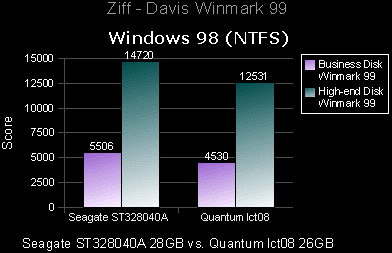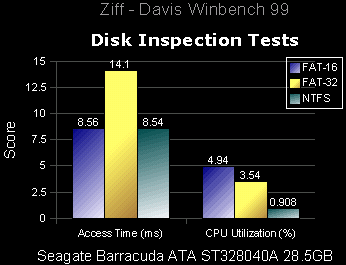 More results continued on the next page...