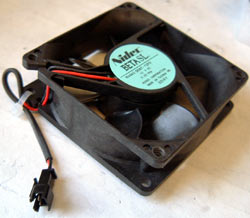 PC Power & Cooling employs a detachable 80x80x20mm Nidec BETA SL glass fibre fan which can push 44 CFM of air 35.8 dB of noise. Because both the frame and blades are both glass fibre, the fan weighs much less then a standard 80mm case fan. If in the future it the fan breaks down or starts making a lot of noise being detachable it can be easily replaced.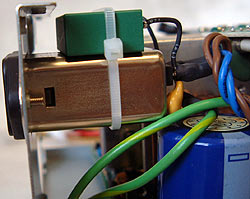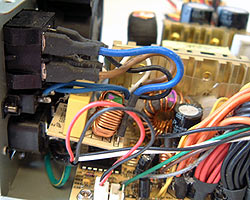 Turbo-Cool 510-PFC (Left) Enermax 550W (Right)
PC Power & Cooling means business here with their Turbo-Cool 510-PFC, just take a look the RF shielding on the power connector and notice how it's missing on the Enermax. With the PC P & C even the power going into the PSU will be clean!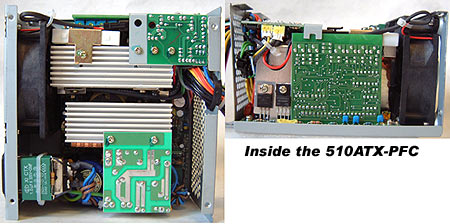 The inside of the Turbo-Cool 510-PFC is very impressive from the high gauge wires to the massive aluminum heatsinks. With the PSU disassembled, we began to peer into the power supply. Unfortunately the fuse is soldered to a riser PCB off the main circut board, we would have preferred to have the ability to replace it should the fuse blow.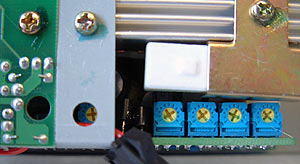 For those enthusiasts/overclockers out there, the Turbo-Cool 510-PFC has adjustable internal pots (potentiometers) so if your voltages are starting to dip too low, take off the cover and adjust them. PC Power & Cooling does offer the Turbo-Cool 510-PFC with external adjustable pots but it's not listed on their website, you'll have to specify that when ordering.