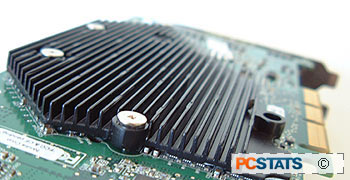 While it took nVIDIA a while to get their act back together after receiving a near knock out blow from ATi's R3xx line of GPU's, it seems as if they're still on the track to redemption. nVIDIA are not able to match ATi's level of image quality (at the moment anyway) but they clearly wear the performance crown. In fact the only benchmarks that show the Radeon 9800 Pro running faster are the synthetic benchmarks from FutureMark. Hopefully as the GeForceFX 5900 Ultra matures, drivers will be able to extract more performance and better IQ from the videocard.

As a consumer, I'm quite happy that nVIDIA is back in the game as well. Like the ever lasting Intel/AMD fight, if ATi or nVIDIA were ever to go under who would stop the victor from charging us through the nose for high end videocards? You think they're expensive now, just imagine if the world didn't have nVIDIA or ATi to counter each other!

Despite a core built on 0.13 micron manufacturing technology, the GeForceFX 5900 Ultra core runs extremely hot and that's why nVIDIA chose to use such a large cooler. Better safe then sorry, the reference GPU HSF takes up two slots (it eats up the first PCI slot).

We were fairly successful when it came to overclocking the nVIDIA GeForceFX 5900 Ultra, it did a nice 500/938, however this is a reference card. This is no indication of what you may get with a retail GeForceFX 5900 Ultra!

nVIDIA have come a long way in the last half year, but they're not out of the woods yet. They must do something about the image quality that their videocards produce. These days a Ti4200 is more than enough to run even the most advanced games.. the reason why people buy the faster videocards are for more eye candy and here nVIDIA can't compete with ATi. It's definitely a great step in the right direction but nVIDIA must not stop now!

Thanks to Canada Computers for supplying this videocard to PCStats for review.

Related Articles

Here are a few other articles that you might enjoy as well...

2.