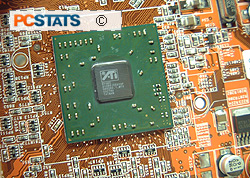 ATi's rise to dominance coupled by nVIDIA's inability to counter has really surprised almost everyone in the hardware community. Personally I would have liked it if things were a bit closer between the two companies as that would probably drive prices down for the end user. Asus is one of the previously 'nVIDIA only' manufacturers now releasing a host of ATi based videocards, so it would seem that the days of exclusivity on the GPU front are finally over.
The new Asus Radeon A9600XT is a great videocard, and with a retail price of just $265 CDN ($205 US), it also offers one heck of a lot of value! Included in that price are not just the videocard and associated cabling/adaptors, but also a fairly decent software package and a coupon to download a full version of Half Life 2 when it's released! The Asus Radeon A9600XT is also fully VIVO compatible and comes with a DVI to analog converter so you can use dual monitors.
While the Asus Radeon A9600XT is not the fastest videocard we've ever tested, it still did very well considering its price and intended audience. As a mainstream videocard it's powerful enough to pretty much run anything at 1024x768, and perhaps even use AA and or AF as well!
One really cool feature is exclusive to Asus videocards and that's the Smart Doctor2 videocard monitoring software. If you've ever worried about the VPU or memory overheating, you can automatically set SD2 to go off after a certain temperature has been hit. You can also monitor the voltages of the videocard which is really handy if you're into extreme things like 'volt modding' your hardware.
All in all we're very impressed with what the Asus Radeon A9600XT brings to the table, and we can easily recommend this card to anyone looking to get a videocard that has a good price performance ratio. It's not the fastest thing in the world but it won't make you take out a second mortgage to buy it either.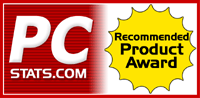 Find out about this and many other reviews by joining the Weekly PCstats.com Newsletter today!

Related Articles

Here are a few other articles that you might enjoy as well...

2.