Unlike its arch rival nVidia, ATI does not include any sort of overclocking ability in its drivers, concealed or not. This means that is necessary to use a third-party utility to overclock the company's cards. This article uses the RivaTuner utility, just as it did for nVidia cards (RivaTuner is the software PCstats uses for all overclocking tests in our hardware reviews).
Overclocking ATI cards with RivaTuner
This easy to use utility can overclock both companies' cards with equal ease. While there are several other ATI overclocking utilities out there, PCstats likes RivaTuner for its combination of flexibility and simplicity. Once you have RivaTuner installed and started, the main screen appears. Video card type and driver set are displayed here, along with several other informational and settings tabs. For now, everything needed is on this screen.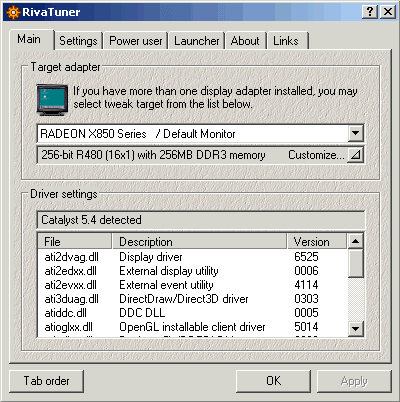 To begin overclocking an ATI video card, find the 'customize' icon under 'target adaptor' and click it. From the menu that appears, select the first icon, 'low-level system settings'.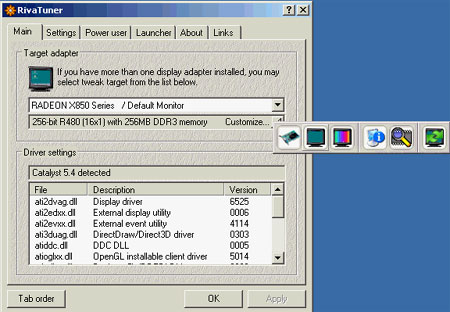 Since the ATI Catalyst drivers do not allow for overclocking, RivaTuner overclocks ATI video cards at the hardware level.