The PC Power and Cooling Turbo-Cool 510 Express/SLI is a plain black box power supply with a waffle grill facing into the body of the PC for better ventilation, and a plain 80mm brushless fan for venting hot air out of the back. No other internal fans are present.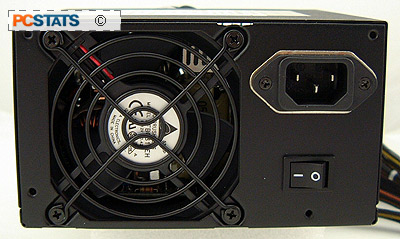 There is no switch to select fro 115V or 220V because the powersupply includes an Active Power Factor Correction circuit which will automatically make the necessary circuit selection depending on the mains AC supply.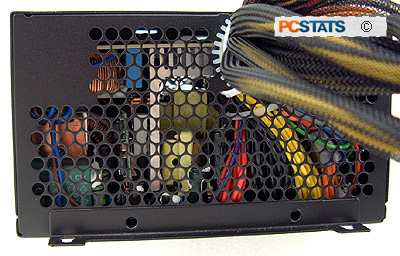 The Turbo-Cool 510 Express/SLI's cables are wrapped in woven black plastic mesh sleeves, heat shrink tubing and zip ties to keep the individual power cables separated and avoid tangles.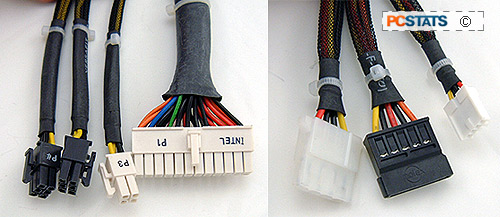 In addition to the (6) SATA connectors (split over two lines) and (2) 12V 6-pin SLI videocard connectors, the PSU includes (8) standard Molex connectors (split over three lines) and (1) foppy drive power connector as well as the 24pin and 4pin auxiliary motherboard power connectors.