The Seasonic S12-600 power supply supports over voltage, over power and short circuit protection in order to protect you, your power supply and your system from damage. The S12 600 is designed to operate in temperatures between 0-50 degrees Celsius and in relative humidity between 20-80%.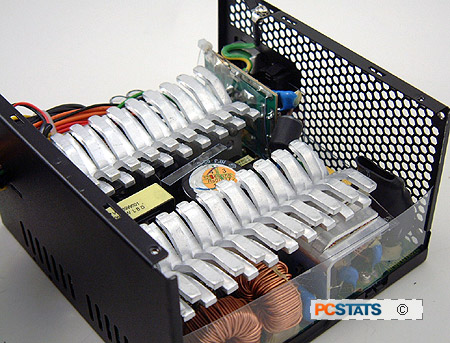 Once the top has been taken off the Seasonic S12 600, it's easy to see why the power supply is so heavy. Please note that there are no user serviceable parts inside the S12 600, so there is no reason for you to pop the lid off. If you do decide to go ahead though also note that it voids the warranty.
The 120x120x25mm ADDA DC Brushless fan is model AD1212MB-A71GL and spins at a maximum speed of 2050RPM while pushing 83.21CFM of air and creating 38dBA of noise. The ADDA fan is voltage controlled by the power supply and only spins up to maximum speed when the S12 600 gets too hot.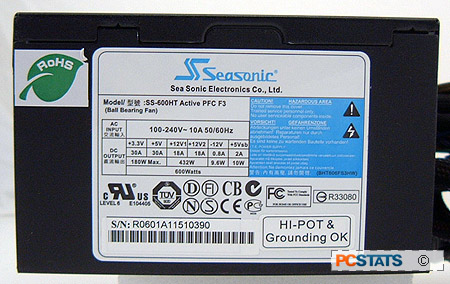 The fan is detachable which great for users who are handy and connects to the power supply PCB via a two pin fan connector. Seasonic has an excellent reputation for building quiet power supplies and the S12 600 is no different. During testing the power supply internals did not get very hot even while under heavy system load and the 120mm ADDA fan remained very quiet. The Seasonic S12 600 is easily one of the quietest power supply's that has pass through the PCSTATS test labs.