A multi-bay backplane module is a box the size of a couple optical drives stacked on top of one another that stores a handful of serial ATA hard drives in compact, individually hot swappable drive caddy's. When internal hard drive space in a computer case is full, or if quick access to hard drives is called for, this box will allow you to add up to three SATA hard drives in the space normally occupied by two 5.25" optical drives.
It's called a hot swappable device because the serial ATA hard drive data and power connectors automatically engage with the backplane of the unit when drives are inserted. As the electrical connections disengage, data flowing to the drive is stopped, and then power is cut off - the order is important to prevent data loss or corruption on the disk. Adjacent to each drive caddy is a data access LEDs which further indicates the status of the disk, and when its not currently being accessed.
The multi-bay backplane module we're examining in this review supports three hard drives, yet it differs from port-multipling serial ATA devices in that each SATA hard drive requires an individual data cable connected to the rear of the box. The cables are centralized along with power and hard drive access jumper cables, so wire clutter is greatly reduced. An 80mm cooling fan is attached to the rear of the module to induce airflow between the stacked hard drives inside, and can be removed if not needed without any tools.

IcyDock MB453SPF-B Multi-Bay Backplane Module

Includes:
Manual, HDD screws, mounting screws, jumper wires, cooling fan
IcyDock call this module the MB453SPF-B, and the company manufacturers two others in dual and 5-bay flavours. Used in the free 5.25" bays of a full tower case or dropped into a standalone external storage chassis, the IcyDock multi-bay backplane module provides a convenient way to increase data storage capacity in the smallest possible volume of drive bay space. It has the added benefit of hot swapping connections, and thus supports SATA hard drives with SATA power connectors only.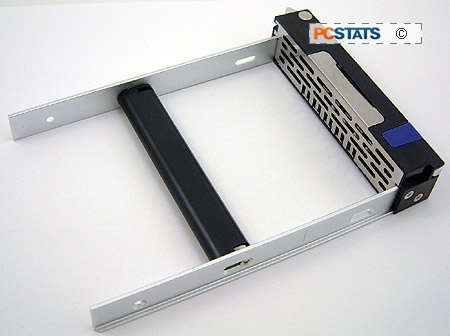 The three hot swap hard drive caddy's are a mix of aluminum rails, sheet metal EMI shielding, and plastic. Once inserted, the caddy's clip into place smoothly, without any provisions for a keyed lock. Seeing as most computer locks on removable hard drive racks are utterly useless, and infuriatingly easy to loose, the absence of this part is a welcome one.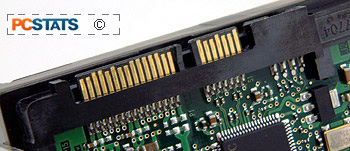 There is no need to hook up any wires to the individual drives, the SATA data and power connectors on the hard drive are what mesh with the backplane directly.
Furthermore, unlike IDE devices, because each drive has its own SATA connection to the motherboard, the multi-bay module is effectively transparent. In other words, data transfer speeds are identical whether the hard drive is connected via the IcyDock MB453SPF-B or plugged directly into the motherboard SATA header.