The search for the perfect videocard is like the search for perfect memory, it's never ending. A fantastic videocard that suits all your gaming needs right now can easily be shot down by newer and faster version three months down the road, or suffer a humiliating performance defeat at the hands of a new game. No matter the scenario, it's inevitable that videocards will always be replaced by better and bigger pixel busting technology. No other component in the computer of a gamer is as temporary as the videocard, and that's just the way ATI and nVidia like it.
Cost aside, there are generally two trains of thoughts when buying videocards to get the most from whatever part you're deciding on. 1.) Upgrade to the absolute best videocard you can possibly afford so it lasts longer, or 2.) set your sights lower and get a videocard that suits your needs in the short term, then quickly replace it as necessary. The latter reasoning is based on how quickly videocard and game technology advances, why invest hundreds when a fraction of that will take you half as far?
If you're in the market for a new videocard right now, PCSTATS has got a few options for you to consider. We're partial to springing for nVIDIA's GeForce 8800 series videocards, in particular the mainstream GeForce 8800GTS 320MB which goes for about $350+ CDN. If you don't want to spend that much, then don't. A GeForce 7900 series videocard is still very competitive in the games, and ranges from $160 - $450 for a higher end 7900GTX. The down side if you are running Windows Vista is that DirectX 10 is not included, but with the slow emergence of DirectX 10 games, it's realistically just not a concern yet. Just try and find two DX10 titles at any store.
Bearing all this in mind, if you're looking for a new PCI Express videocard to bring your gaming rig up to snuff, the Geforce 7900-family is a good place to start. The MSI NX7900GS-T2D512E-OC Geforce 7900GS is the videocard on our chopping block today, and it can be had for $220 CDN ($190 USD, £96 GBP). For that price you get a PCI Express x16 DirectX 9.0c nVidia 'G71' based videocard that packs in 512MB of GDDR3 memory. What makes this MSI NX7900GS-T2D512E-OC special is that it MSI Computer pre-overclock it straight from the factory.

MSI NX7900GS-T2D512E Videocard





Includes:

Driver CD, Utilities CD, 2x DVI to Analog Converters, Component Output Cable, S-Video Cable, Dual Molex to PCI-E Six pin Power Connector
A standard GeForce 7900GS videocard has a core clock speed of 450 MHz, while the memory spins at 660 MHz. MSI Computer engineers saw this and thought... "but that's so slow..." so they run the core on this puppy at 550 MHz and the memory at 700 MHz! To make things even sweeter, this MSI 7900GS retails for no more than what a standard card costs.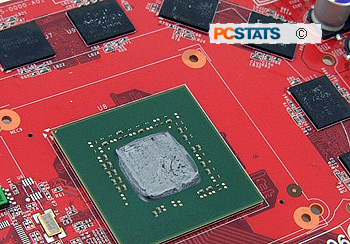 The nVidia GeForce 7900GS is based on the G71 core, giving you the same 90nm manufacturing process that's used with the GeForce 7900/7950 series.
Despite what the GeForce 7900GS's name might indicate, it's a PCI Express x16 based videocard and is actually closely related to the GeForce 7800GT. By that I mean the pixel rendering pipelines have been decreased to 20 from 24. The vertex pipeline has also been trimmed from eight to seven.
Aside from having less pixel and vertex pipelines, everything else is the same. The memory interface is 256 bits in width, and the GDDR3 memory is clocked at the same speed as the GeForce 7900GT memory. According to nVIDIA, the GeForce 7900GS only comes in 256MB flavours, but the MSI NX7900GS-T2D512E-OC has 512MB of memory.
The GeForce 7900GS GPU has the option to enable HDCP support however it's up to the vendor to implement it. MSI has chosen not to include HDCP with the NX7900GS-T2D512E-OC, and only time will tell if this makes a difference with high definition playback.
MSI Bundled Accessories
The MSI NX7900GS-T2D512E-OC has a pair of DVI outputs, however if you use analog displays you're in luck. MSI also includes two DVI to analog converters with the package. MSI also includes a component output cable y-splitter and an S-Video to S-Video cable. If you are using an older power supply, this card also has a dual molex to six pin PCI-E power connector.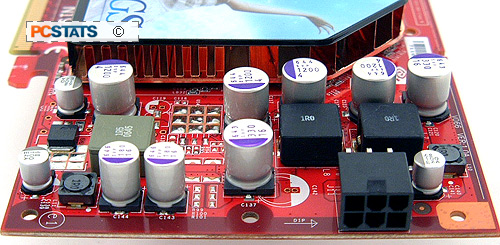 It was a bit of a surprise that the MSI NX7900GS-T2D512E-OC came with a fairly light load of software. Traditionally, MSI includes a ton of software with its videocards, but this time around the only thing that comes with the NX7900GS-T2D512E-OC is its Star DVD Family suite. Basically it's a CyberLink suite with a MSI skin on top.
It would have been nice if MSI could have included a game or two in the package, on its website it says that the real time strategy game Company of Heroes is optional . That's a bit of a tease and with a videocard like this we expect at least one token game.