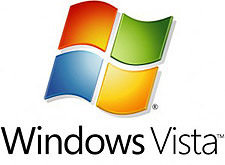 To say Microsoft Windows Vista brings a lot of new features to the table is an understatement. One of the more intriguing features is Vista ReadyBoost. USB drives have exploded in size and access speed, and if Microsoft can take advantage of that to increase system performance we all win right?
In this article written by Microsoft, it seems to indicate that USB flash drives can be used as a substitute to system memory. In other words ReadyBoost acts as a HDD read cache and is not a direct system memory replacement! If your computer is too old or slow to run Windows Vista properly, ReadyBoost won't change that situation. If your computer just meets Vista requirements, ReadyBoost can potentially smooth out the ride, a bit.
The theory behind ReadyBoost makes sense; store non essential data on the USB drive for quick access. Sounds good, but in reality ReadyBoost doesn't increase computer performance significantly. Even with 512MB of system memory, ReadyBoost only increases performance in the benchmarks by a few percentage points.
What the tests don't show, is that applications within Windows were clearly quicker in loading.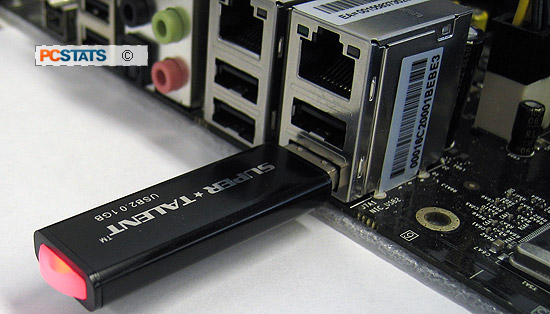 For instance, Microsoft Windows Vista load up times with 512MB of system memory and no ReadyBoost was ~47 seconds. When equipped with a 2GB ReadyBoost USB drive, boot time was cut down by 7 seconds. It was also quite a surprise to see that ReadyBoost boosted framerates of Doom 3 and FEAR when the system was running 512MB of memory.
For memory configurations 1GB or higher, ReadyBoost does not improve system performance, at least not enough for you to notice it.
So there you have it. ReadyBoost can slightly improve performance for users with minimal amounts of system RAM, particularly when it comes to application and boot time.
If you've got an older system and find Microsoft Windows Vista a bit slow, ReadyBoost can act as a band aid solution... but I think in the long term you would be much better served by upgrading to at least 1GB of system RAM.
On the other end of the spectrum, if you have a fairly current computer system, ReadyBoost seems to have little to no effect at the moment.
Find out about this and many other reviews by joining the Weekly PCstats.com Newsletter today! Catch all of PCSTATS latest reviews right here.
Related Articles
Here are a few other articles that you might enjoy as well...
- Overclocking and WindowsXP x64 Edition
- Windows Vista, HDCP and Digital Rights Management
- Windows XP Service Pack 2 / SP2 Overview
- Midori "Mobile" Linux Opensourced
- Mobile Linux Arrives... shortly