Abstract: AMD's Radeon HD 2900XT is a worthy competitor to nVIDIA's GeForce 8800GTX, but it's in the entry level and mainstream markets where AMD must go head to head against nVIDIA.


78% Rating:

Home > Reviews > Video Cards > MSI RX2600XT Diamond
AMD CrossFire Radeon 2600XT Core
Videocards are more than just for 3D gaming, users expect to output high definition video to nearby televisions. With the current generation of Radeon videocards, AMD has taken a fresh approach to the way CrossFire is implemented. As you've probably noticed, there are two 20 pin card edge connectors on the top left hand corner of the MSI RX2600XT videocard. These are similar in appearance to nVIDIA's SLI bridge connectors.
AMD has given up on the concept of Master and Slave videocards, and those cumbersome external connectors Crossfire used to involve. In the current and future generation of Crossfire compatible videocards, all parts are treated equally and are hooked up internally.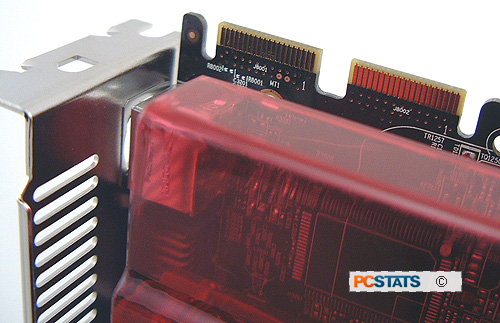 ATI employ two flexible flat-wire Kapton cables between each of the videocards' Crossfire connectors. Both bridge connectors must be used in order to take advantage of ATI's CrossFire technology.
To enable CrossFire, the first step is to install two Radeon videocards with the same core and memory configuration (although it doesn't have to be the same brand). Each crossfire compatible videocard should come with it's own flexible CrossFire bridge connector, and both must be connected (sometimes these cables come with the motherboard instead). Once the hardware is installed, the next step is to boot up Windows and load the AMD Catalyst Control Center. In this software you enable CrossFire mode, then it's just one more reboot and you're all set for gaming glory.
AMD CrossFire technology is not as pervasive as nVIDIA SLI, which is one of the reason why AMD is still going through teething problems with its CrossFire setups. Support overall is good, but with certain titles (Capcom's DX10 Lost Planet comes to mind), performance tanks when CrossFire is enabled. If that happens you'll have to patch the game itself or the Catalyst drivers. Depending on the game the patches or driver updates will be available from either AIT or the game developer itself.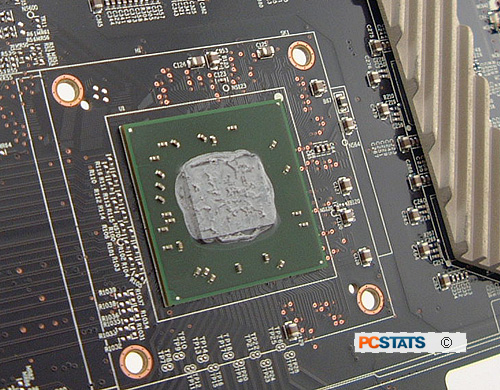 For example, PCSTATS has to patch Lost Planet with a file from AMDs website before the game would run correctly under Crossfire. Since then the 7.8 Catalyst drivers have addressed the issue.
There are still spotty issues with DirectX10 game titles like Call of Juarez and Lost Planet which can both experience AA problems. Half Life 2 and games based on that engine, occassionally suffer excessive fog. We won't be testing Crossfire in this review today, so let's next look at the Radeon HD 2600XT graphics processor.
AMD Radeon HD 2600XT Core Technology
The AMD Radeon HD 2600XT VPU is built on TSMC's 65nm manufacturing process and contains 390 million transistors. AMD does not post any power values for the Radeon HD 2600XT, but since it doesn't have an additional power connector, it's no doubt lower than the 75W rating the PCI Express x16 slot can deliver.
By default the AMD Radeon HD 2600XT VPU is clocked at 800 MHz (850 MHz with the pre-overclocked MSI videocard) while the GDDR4 memory runs at 2200 MHz (2300 MHz for the pre-overclocked MSI card). The numbers certainly sound impressive and a bump in speed ensures that the MSI videocard will be faster than vanilla Radeon HD 2600XT competition.
The Radeon HD 2600XT GPU has 120 Stream Processors compared to the Radeon HD 2900XT which has 320, but then again this is a mainstream oriented videocard. There are eight Texture Mapping Units (half of the 2900XT) and four Raster Operation Pipelines. The numbers may look impressive compared to nVIDIA's GeForce 8600GTS, but remember the way AMD and nVIDIA do things is different.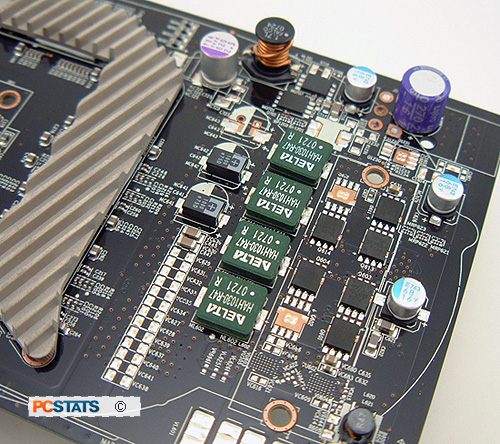 The high GDDR4 memory speed (2.2 GHz stock, 2.3 GHz with the MSI card) will help alleviate the memory bandwidth bottleneck that the videocard will have due to the 128 bit memory controller. That should tell experienced computer users that the Radeon HD 2600XT VPU will have difficulty at extremely high resolutions or with AA enabled.
The Radeon HD 2600XT can come with 256MB of GDDR3 or 512MB of GDDR4, the latter is what MSI chose to equip its RX2600XT Diamond with. If you want a bit more info on general technology about the Radeon HD 2600XT core please check out our review on the Diamond Radeon HD 2900XT 1GB videocard. On with the show, overclocking 101 is next.