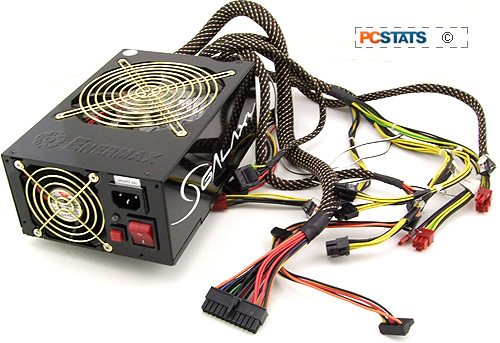 Modern high performance components like videocards or quad core processors use as much power as an entire computer did just a few years ago. With power consumption spiraling out of control, power supply manufacturers have had increase the capabilities of its power supply while increasing quality and improve efficiencies to meet the demand.
Team that up with modern computer users being more educated and the demand for quality components has never been higher. Enermax is a name we're all familiar with and its products in the past generally fit nicely in the middle ground. Better than generic or low quality power supplies but not quite up to snuff with the premier manufacturers. Enermax is now laying claim that it's a high end manufacturer.
Its Galaxy line of power supplies certainly look impressive and the EGX850EWL has a ton of features. We appreciate how Enermax equips the power supply with three PCI Express 2.0 eight pin power connectors (with one more potentially available). Team that up with the three available six pin PCI Express power connectors and you can hook up quite a few videocards to the Enermax Galaxy!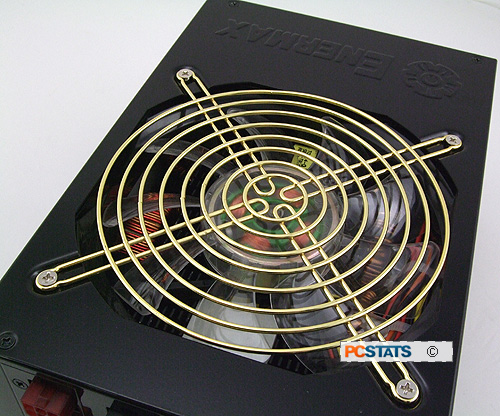 With the Galaxy EGX850EWL Enermax claims that it can run a quad core processor along with two PCI Express 2.0 videocards (each using a maximum of 300W of power) and one PCI Express 1.0 videocard (150W) at the same time or five PCI Express 1.0 videocards (150W ea) and twenty four hard drives all at the same time! That will give any power supply a good workout and is quite a claim from Enermax.
About the only thing you have to worry about with the Enermax Galaxy EGX850EWL is that it's physically quite large. Remember to take size measurements in your system before picking up the Galaxy otherwise you could run into a few fitting problems.
Also, we had a tremendously hard time getting some of the modular cables to click in place. The pins weren't lining up immediately, and that made the Galaxy less convenient to rig up out in the open.
Generally speaking, the Enermax Galaxy EGX850EWL handled all the tests we threw at it without even blinking. The power supply is rated at 850W (with an impressive 816W from the 12V rails) so it had no problems with the 120W dummy load we used. With a retail price of $247 CDN ($264 USD, £126 GBP) , the Enermax Galaxy EGX850EWL is expensive but then again so are all the power supplies in its class. Enermax has done pretty well and appears to have caught up with the likes of Seasonic, Antec and PC Power & Cooling.
Find out about this and many other reviews by joining the Weekly PCstats.com Newsletter today! Catch all of PCSTATS latest reviews right here.
Related Articles
Here are a few other articles that you might enjoy as well...
- PC Power & Cooling Silencer 750 Quad 750W PSU Review
- Coolmax CUQ-1200B 1200W Power Supply Review
- Enermax Infiniti 720W Power Supply Review
- Seasonic S12-II 500W Power Supply Review
- Cooler Master Real Power Pro 750W Power Supply Review