nVIDIA certainly knows how to play hardball. It has done an excellent job at countering AMD's latest GPU's and getting back into the mainstream and high end videocard markets. The latest Geforce in its armory is the GeForce 8800GT; for about half the cost of a GeForce 8800GTX, you get a videocard that gives you 90% of the gaming benefits!
So promising were the rumors around the nVIDIA GeForce 8800GT that many gamers deliberately put off videocard purchases till this gem was released. Disappointed they were not. After the initial round of reviews, everyone wanted one. Now there is a little issue with availability, so finding a Geforce 8800GT could be tricky. I scanned some computer forums, so we know users are getting their hands on these beauts, so don't give up your search.
With DirectX 10 titles or at least DX10 variants of games available, there's been no better time to jump on the DirectX 10 / Microsoft Windows Vista bandwagon. If you don't like Windows Vista but want the ability to play DirectX 10 games, why not dual boot? ;-)
As you know, there are GeForce 8800GT videocards available from every major manufacturer. Competition is stiff, so MSI Computer is trying to capture your attention by releasing a pre-overclocked GeForce 8800GT that makes it one of the fastest on the market. The MSI NX8800GT-T2D512E-OC is pre-overclocked to 660MHz core and 1920MHz memory. The standard is 600/1800MHz core/memory. This lean single slot PCI Express x16 videocard is backed by 512MB of GDDR3 memory, supports dual DVI outputs and a variety of TV output options.
With a retail price of $324 CDN ($330 USD, £161 GBP) the MSI NX8800GT-T2D512E-OC sits at the middle of the pack in terms of cost. You don't get any games with this MSI videocard either, but I suppose that's alright because it's not like MSI is going to include a copy of Crysis or Gears of War with the NX8800GT-T2D512E-OC anyway. Remember to grab yourself one of those pretty DirectX 10 games before you leave the store, and you'll be rocking.

MSI NX8800GT-T2D512E-OC Videocard




Includes:

User's Manual, Driver CD, DVI to analog converter, S-Video Cable, Video Output Cables, SLI 6-pin power cable.
The MSI NX8800GT-T2D512E-OC is quite obviously based on the reference design. More importantly, this videocard uses a single slot heatsink. It's a refreshing change from the dual slot mammoths that come equipped on the GeForce 8800GTX/GTS videocards. This means the MSI NX8800GT-T2D512E-OC can easily be used in SFF and HTPC's.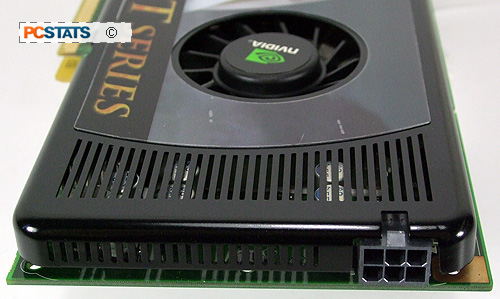 Hidden under the large EMI shield is an aluminum heatsink which runs basically the length of the videocard. On the top right hand corner of the videocard is a six pin PCI Express x16 power connector, don't forget to plug that in before powering on the system. At the top left hand corner of the videocard you'll see the exposed SLI bridge connector, yes the MSI NX8800GT-T2D512E-OC can be run with a second GeForce 8800GT in SLI for more 3D goodness.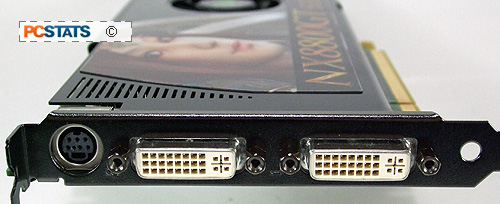 Overall the MSI NX8800GT-T2D512E-OC is very quiet. The 50mm PWM fan on the heatsink is temperature controlled and for the most part spins at low speeds. There were a few instances in our testing regime where the fan had to spin higher and in those cases the NX8800GT-T2D512E-OC does make quite a racket. I doubt you'd notice when you're knee deep in the digital mud of a good DX10 game; if you're like me, you'll be too engrossed by what's in front of your character to notice anything else.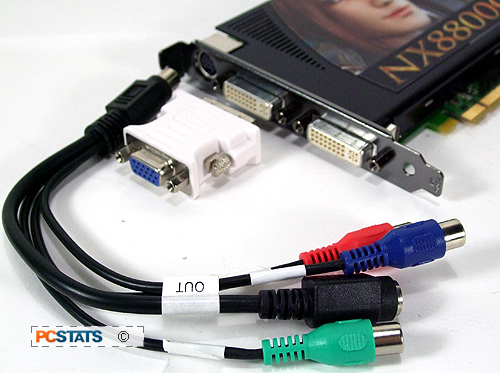 MSI is well known for its excellent software bundles but this time around, the NX8800GT-T2D512E-OC only comes with the basics. Pooh. That's alright though, the few DirectX 10 titles available at the moment are quite pricey and would otherwise add to the cost of the card. Let's pop off the heatsinks and grab a look at some naked silicon next.