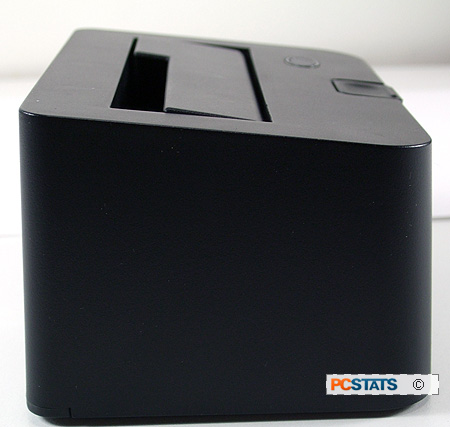 Set up is dead simple. The only thing to watch out for is where you place the unit. Since the hard drive is easily removable, if the Thermaltake BlacX were inadvertently knocked over, there is nothing to really keep the hard drive from falling free.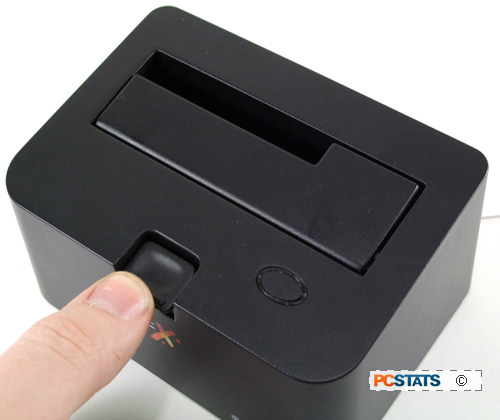 Removing a hard drive is as simple as pressing the drive eject button. This forces a small paddle at the bottom of the hard drive bay to lift up and separate the HDD from the SATA power connectors; simultaneously stopping power and data to the drive itself.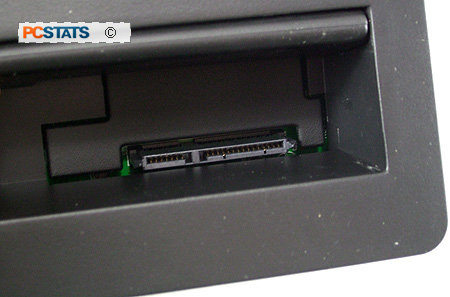 Any Serial ATA drive which has this set of power and data connectors can be used with the Thermaltake BlacX docking station. Below you can see the connector on a typical hard drive.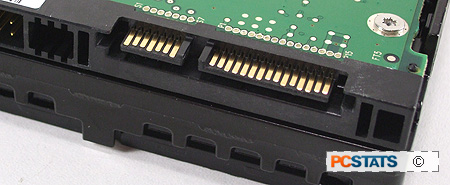 Data transfer benchmarks are next, is USB.20 a bottleneck?