If the Stacker 830 SE case is positioned on the left side of the monitor and you want the door to swing the other way, you can reverse this by moving twp clips, and flipping the door around. A very handy feature, the direction the door swings open has been one of the biggest issues for users as on the wrong side it can get in the way. By default the front panel door wings open to the right to provide access to the 5.25" drive bays.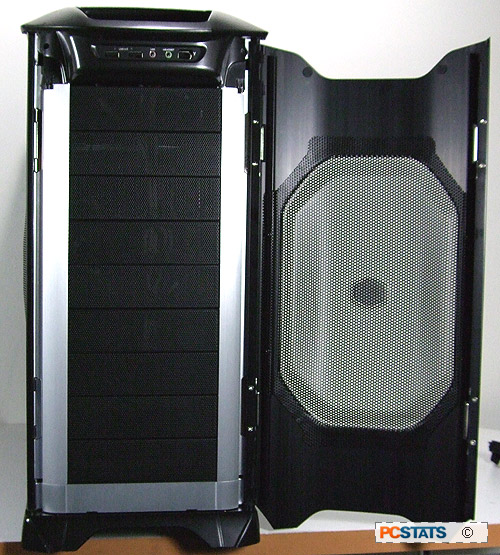 The front door can be changed to open from either side.
Opening the front door gives you access to the devices inside but if you want to change things up, simply slide open the aluminum securing doors on either side of the drive bays. Once they swing open, undo the tooless locks and pop the device out, it's truly is that easy!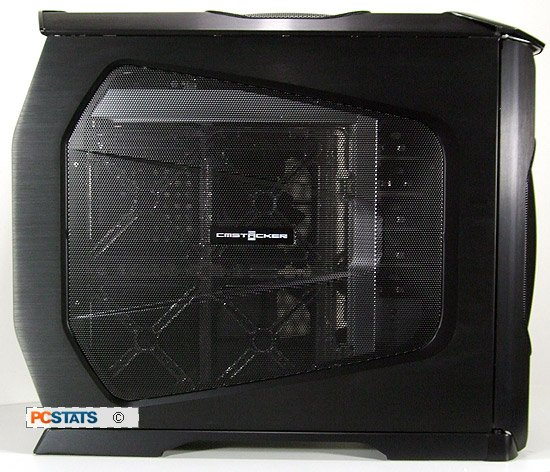 The Cooler Master Stacker 830 SE has a clean and simple exterior with no gimmicky parts. Cooler Master proves that you don't need a lot of curved glossy plastic to look good. If you're into case modding, placing a CCFL or LED lights to spruce things up would be quite easy.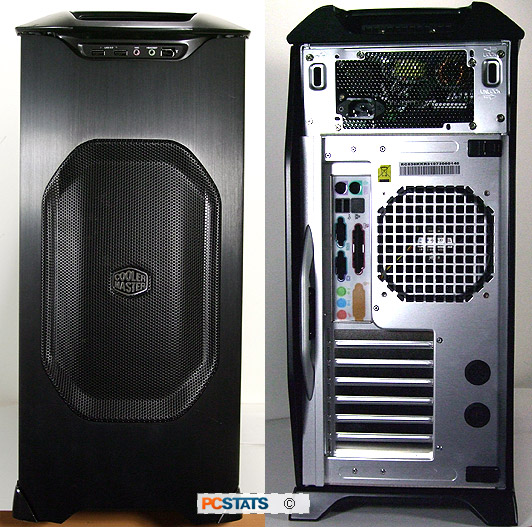 The Stacker 830 SE has ports pre-drilled for watercooling tube to pass through (0.75" diameter).
Note there no locks on the front panel so if you need a physically secure PC, the Cooler Master Stacker 830 SE can't help you out there.